First things first: we have our giveaway winner!

Congrats to Heather! Please e-mail me at thedimediary@yahoo.com
Thanks to everyone who participated! We will have another giveaway soon!
So with last week being my birthday and all I had some sweet sweet moolah from my parents to blow on pretty much anything I wanted (thank you dearest mommy and daddy). There was a lot of considering to do concerning this money. It wasn't actually my money, so I wanted to make sure I bought something I was really going to love. As you all know by now I also love a good deal, but when
this
shirt from J Crew had been visiting me relentlessly in my dreams, I felt obligated to adopt it onto my family of clothes. I was pretty hesitant though because it was a pretty penny. Far more than I usually would spend on a single shirt. But alas, I still felt the urge to throw my good judgement to the wind and just embrace it in all its 100% silk-ness. But most of all I couldn't get over how ADORABLE those anchors were. Are you kidding me?
So that's what I did. I bought it last Friday, and I am SO pleased. It actually ended up being an extra 30% off in the store, coming out to a not bad $48. I can do that. While I love to find the best deals out there, sometimes it's ok to splurge on something you really really want. Especially if it's a birthday present :)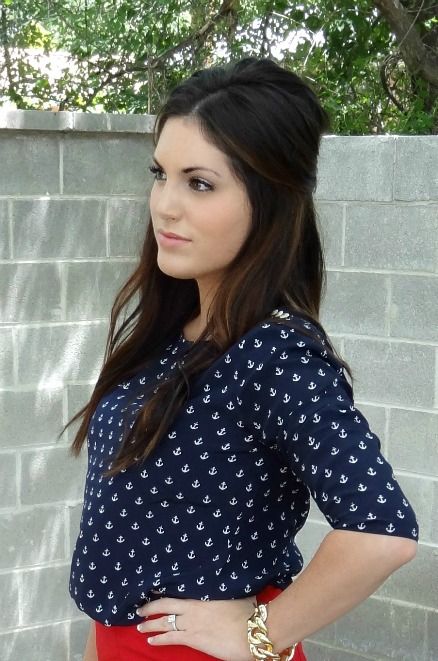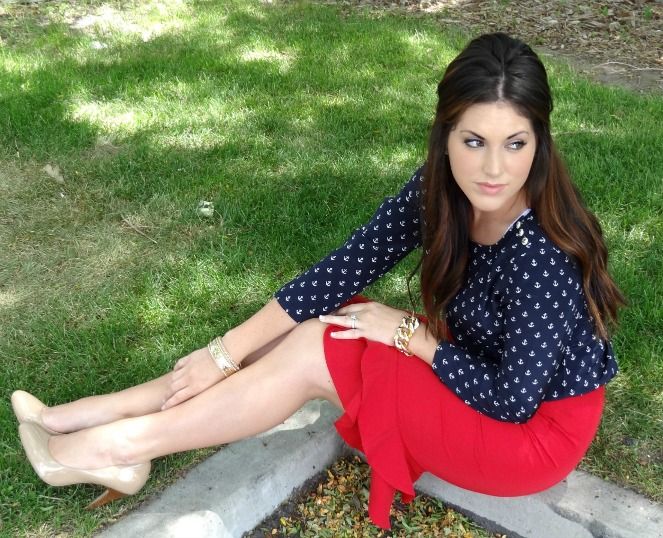 Shirt: J Crew($48)|Skirt: Forever 21($22 here)|Shoes: Jessica Simpson @ Ross($24)|Bracelets: Forever 21(under $10)
Now looking online can sometimes be a very dangerous means of regret, because when you spend too much time online you find something very similar for much less...like I did when I found this top (
Here
):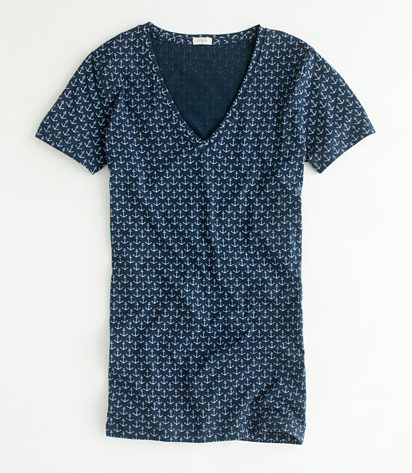 and this cardigan(
Here
):
Bummer...but you know what? Im still happy with my choice. But seriously tell me those anchors aren't just too cute. I want more.