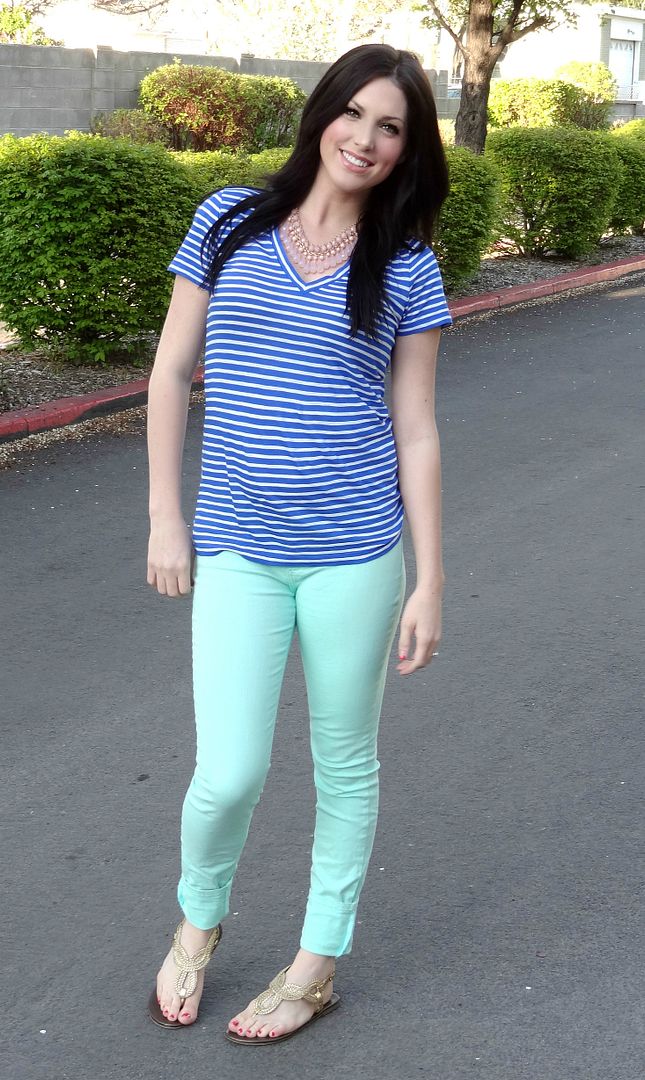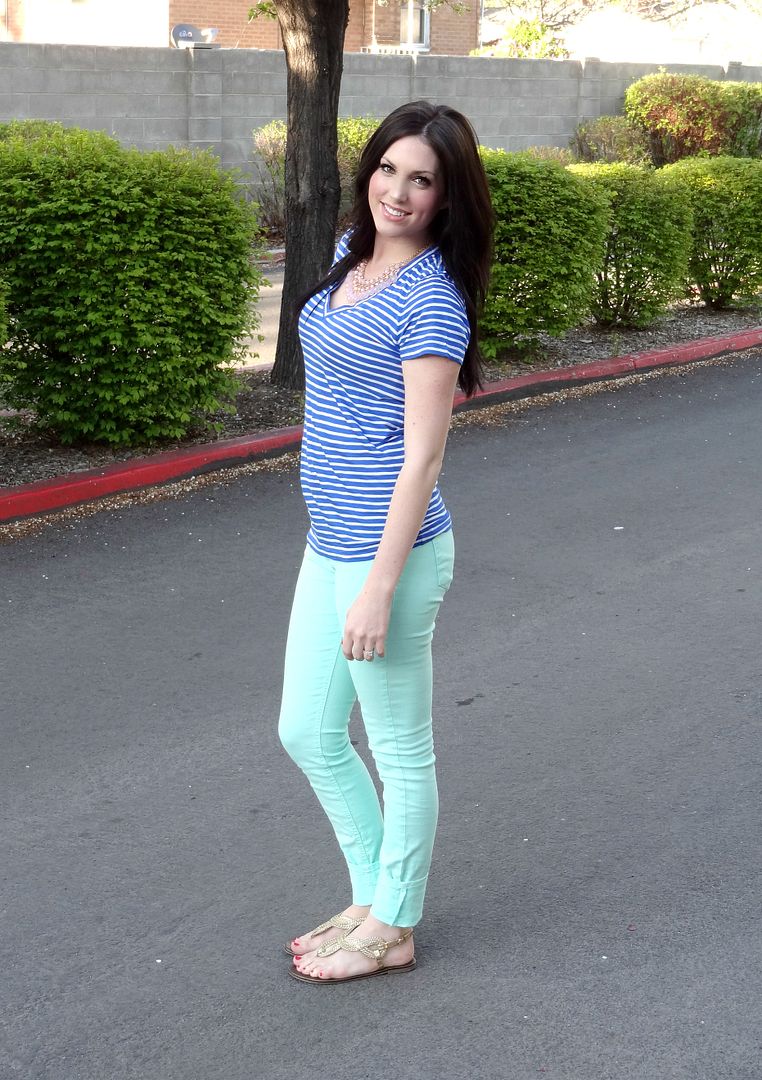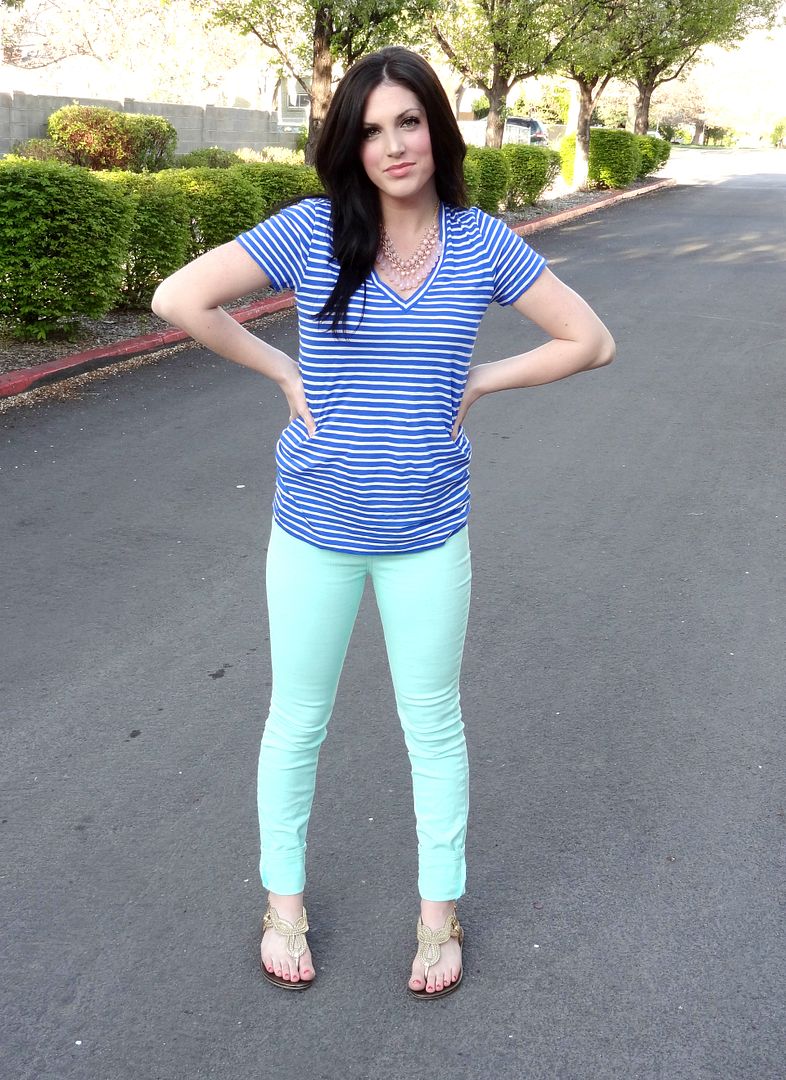 Jeans: Sexy Modest Boutique($43.50)|Shirt: J.Crew($11.99 on clearance)| Necklace: Forever 21($8.80)|Sandals: Forever 21($7.80)
I was on the hunt for minty skinnies a couple weeks ago. I searched high and low, and it seemed to me that the only pairs of mint skinnies I could find were at least a 100 bucks or more, but I was IN LOVE with mint jeans like you wouldn't believe, so I seriously contemplated shelling out the extra cash for the splurge pair. Im really glad I didn't because just a day or two later I found these ones at a store here in Utah called Sexy Modest Boutique. Eh, the name didn't sell me, but the mint jeans they posted on their Facebook page did. I rushed over there the next day and ordered a pair. They were in back stock at the time so I gambled and had to guess and order a size without trying it on...something I almost never do. But when they came in, I got lucky and they were perfect! They cost me $43.50, but it was SOOOOO much more worth it than blowing $150 on similar ones. I told my friend about my find, and she told me that she already ordered mint jeans from The Limited! And right now they are on sale!!!!So my friends, if you love mint skinny jeans, want some for yourself, and love a good deal,
Here
you go. They are very limited on the sizes of the mints right now (but colored denim usually runs really small), but they have quite a few corals. My 2nd favorite colored jean color :)
How do you feel about mint skinnies? Do you love the color, or do you hate them!?