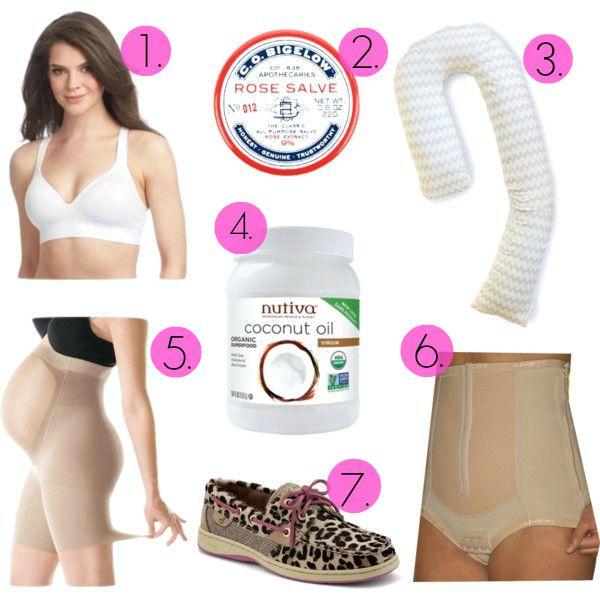 This pregnancy I feel like I am much more educated in what I need for my pregnancies and today I thought I would share them with you!
1.
Jockey Molded Cup Sports Bra
- My least favorite thing to wear when I am pregnant is a bra, especially one with an under wire, but I have found regular sports bras to be incredibly unflattering an unsupportive. That is why I was beyond excited when I found this amazing bra! Its soft like a sports bra but has molded cups which give you shape and actually lift your breasts and give them an awesome shape! It is racer back so it can be kind of tricky to wear with all clothes, but I try and get away with wearing mine whenever I can.
2.
Rose Salve
- Rose Salve is pretty much my fav all the time anyway, but it has saved my life during this pregnancy! This time around my skin has been unusually dry, especially on my hands and elbows. Not only does it smell like roses and make my lips super soft, but I can throw this little tin in my bag and use the salve on my hands and elbows any time I need. Lifesaver!
3.
Pregnancy Pillow
- I don't have this particular pillow, but I do have a full length body pillow, and if you are new to being pregnant and think you won't end up needing one, think again. By the 2nd trimester you are not supposed to sleep on your back anymore (which is hard for me) so sleeping on your side is a need, except that belly gets heavy! Instead of surrounding yourself with 10 pillows for support all over, just invest in one full length body pillow and you will thank yourself...be warned though, your hubby might feel a little jealous/neglected as he has been replaced by a pillow. Only natural.
4.
Organic Virgin Coconut Oil
- Shea butter and stretch mark oil did nothing to stop me from getting stretch marks this time or last time. They are in my genetics and unfortunately if you are going to get them, you will get them, BUT you can save yourself from all the itchiness. My belly has itched like CRAZY this time, but because of my sensitive skin I can't use anything with mineral oil or weird butters in it. Virgin coconut oil on the other hand is perfect for sensitive skin and perfect for keeping the itchies away.
5.
Mama Spanx
- I'll let you know a little pregnancy secret to looking smooth under all your dresses and skin tight skins...pregnancy spanx. Unlike regular spanx, they don't hold in your tummy to make you looks skinnier, but they do give you much needed support and help to smooth out love handles and just make everything look all around nicer. I actually picked myself up and pair of similar ones from Motherhood Maternity (
here
)and they are perfect and half the price!
6.
Bellefit Girdle
- So you won't need this while you are pregnant, but you will want to prepare yourself with one before baby gets here so you can use it immediately after birth. This is the holy grail of post-pregnancy girdles and you will not regret investing in one. After you have a baby the muscles in your stomach are weak and have been totally stretched out, which can make it difficult to get back into your pre-pregnancy shape when your belly is all hangin out. This corset you start wearing right after you have the baby and for almost 24 hours a day, helping to shrink your uterus and contract those stomach muscles back into place. I will be doing a full review and explanation on these once baby gets here, so keep an eye out!
7.
Sperry Boat Shoes
- I didn't know how much of a lifesaver these would be when I bought them, but these have been almost my daily go to shoe. My ankles has not swelled up, but my feet have gotten swollen a few times, and instead of resorting to plain flip flops, these have been the perfect resolution. Comfortable and supportive for my back, but super cute makes me feel like I am dressed up even when I am not.