I'm sorry I have been MIA for what seems like the entire month of March! What was going to be a week or 2 break turned into a 3 week + break, and I have had so much going on, I just haven't had time to update! I will fill everyone in on the latest Allen happenings on my next post, but as for now I will share what we did for Easter!
This year I was pretty excited about Easter because I felt like Ava could actually participate a little more than last year! This morning before we left for church we gave little lu her easter basket full of of eggs filled with jelly beans (sort of for me) and then reese's eggs (mostly for me) and she loved it! The only thing I did not consider is that Ava would squeeze her eggs so hard that jelly beans would explode all over the floor. I am currently surrounded by jelly beans in the entire house, but she loved it and that is all that matters.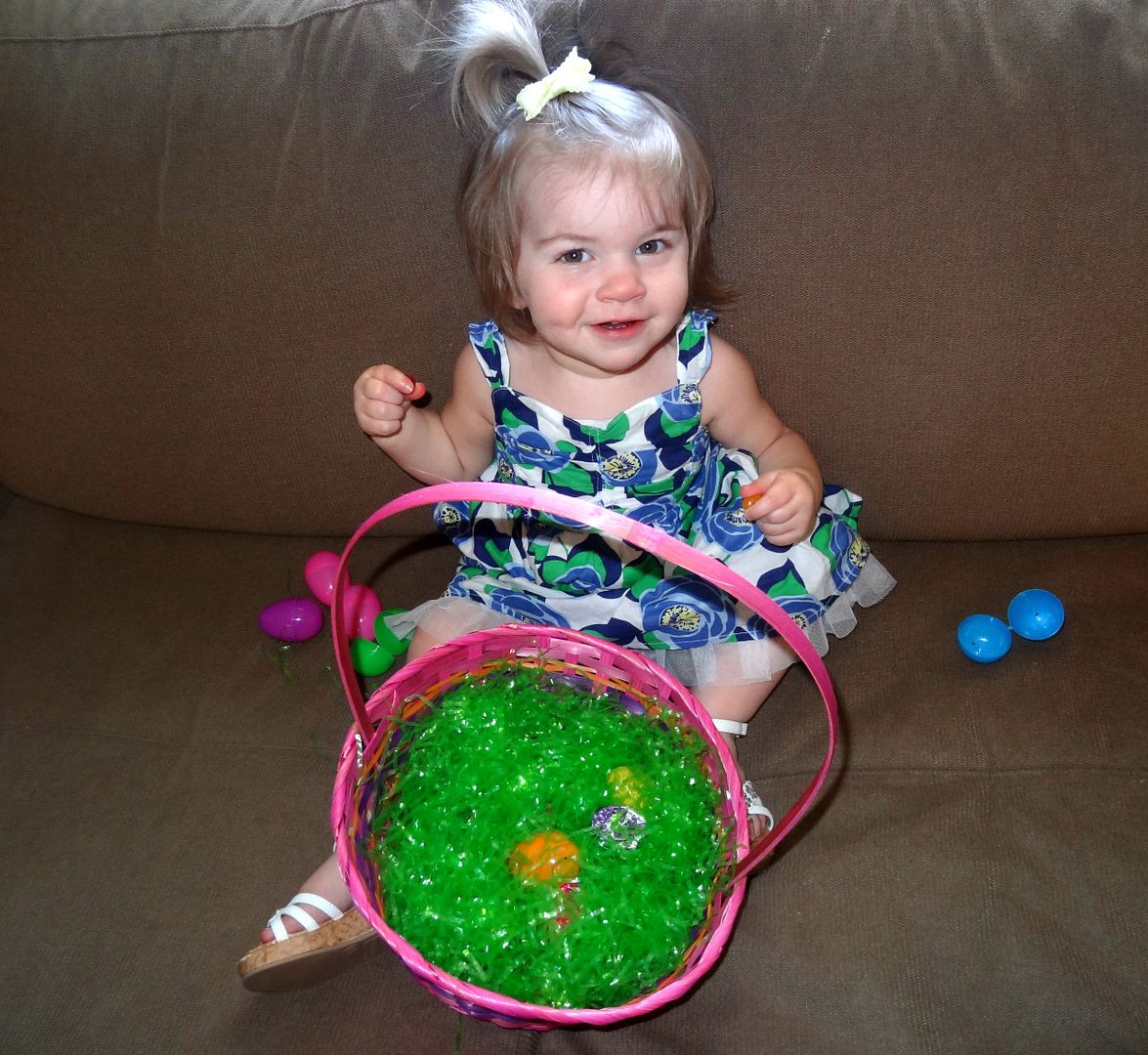 After church we headed up to my in-laws ranch in Huntsville where we spent the day with Scott's parents and sisters Ember and Jessica and their husbands. Scott's mom put together an easter egg hunt that consisted of 26 eggs hidden through the house, outside, and in the horse barn, and we split up into husband and wive pairs. I didn't get any pics of the egg hunt because it got really intense REALLY fast, as we were all trying to find as many of these eggs as possible. (NOTE: these eggs had money in them *wink *wink) 20 minutes into the easter egg hunt I stressing out pretty bad cause I had not found a single egg, and my mother-in-law offered me some not so subtle hints to find one. I've never been great at hunts of any kind, but I was completely thrilled and satisfied when I finally found one. Even if I needed to basically be shown where it was.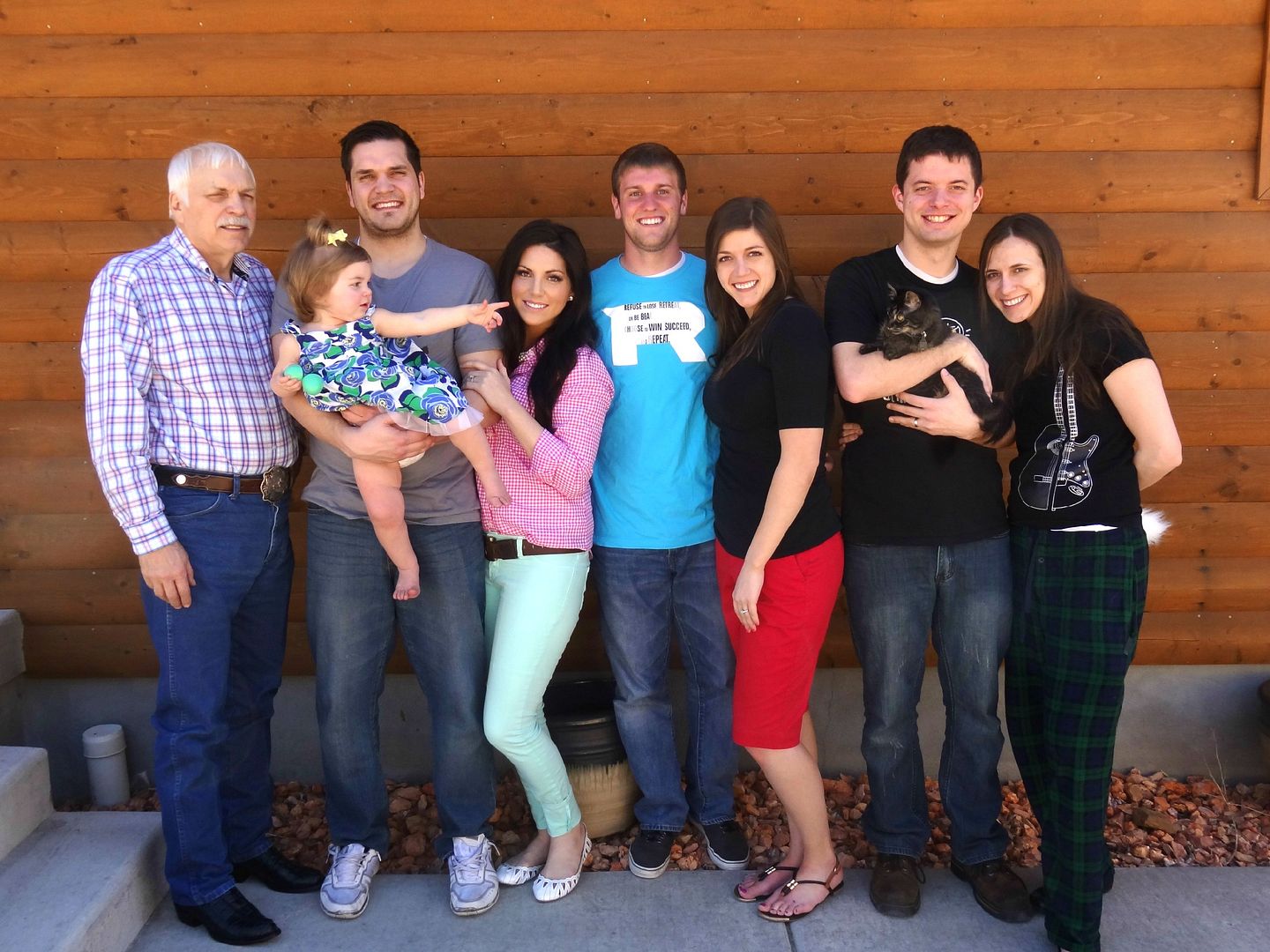 After the easter egg hunt, my in-laws gave each of us a a small Christus statue and read us stories of what Easter means to them. My in-laws are such wonderful people:) Then we had an awesome ham dinner and more desserts than you could shake a fist at, complete with a bunny shaped ice cream cake!
I had such a wonderful time today and loved spending every precious moment with the family I married into. I love them so much!
Also lets all take a moment to stop and appreciate how ridiculous this picture is...
I hope everyone had a wonderful safe Easter!