On Wednesday Scottifer and I celebrated being head over heels in love and married for 3 whole years! Sometimes it feels like we have been married A LOT longer, but sometimes it blows my mind that 4 years ago we were just a couple kids flirting at Costa Vida after Institute. My my, how things change:)
Our little anniversary actually started out the night before when we handed off Ava to Scott's mom. I'd be lying if I said I did not shed some tears...this was the 2nd time I had ever been away from her for a night since she was born! I quickly got over it when we stopped at the Cheesecake Factory on our way home, and I ate so much food that I had to unbutton my pants. If you are gonna eat, you better do it the right way I suppose.
The next morning we had both taken off work, we slept in a bit, and then got ready for an entire day of planned activities all masterminded by the Mr. himself! As we got ready to leave I was surprised by a beautiful bouquet of roses! Ahhhhh that little heart throb, I'll tell ya what. We then went to lunch (since our original plan was breakfast but I took way too long getting ready), and then we went to see a movie!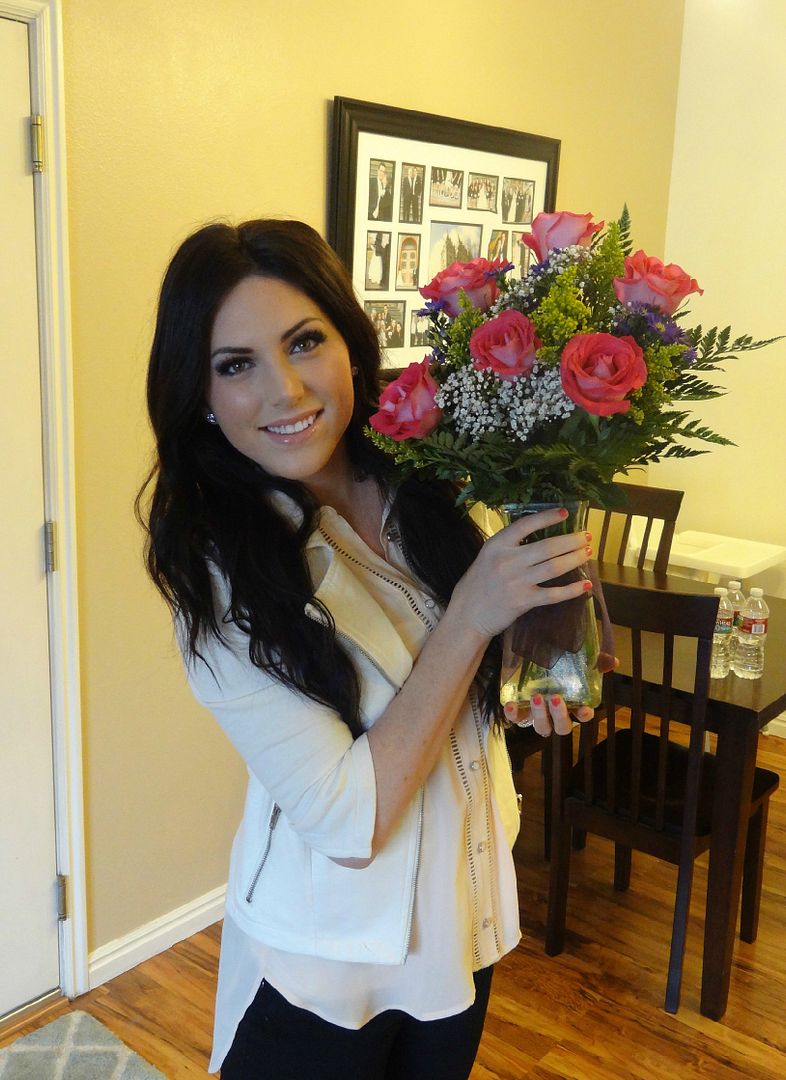 After the movie, Scott took me to City Creek to go shopping! I was so excited cause he actually wanted to let me do what I loved doing, AND spend some time together while I did it! We also stopped by Rocky Mountain Chocolate Factory before leaving to throughly spoil our dinner (
no we didn't
).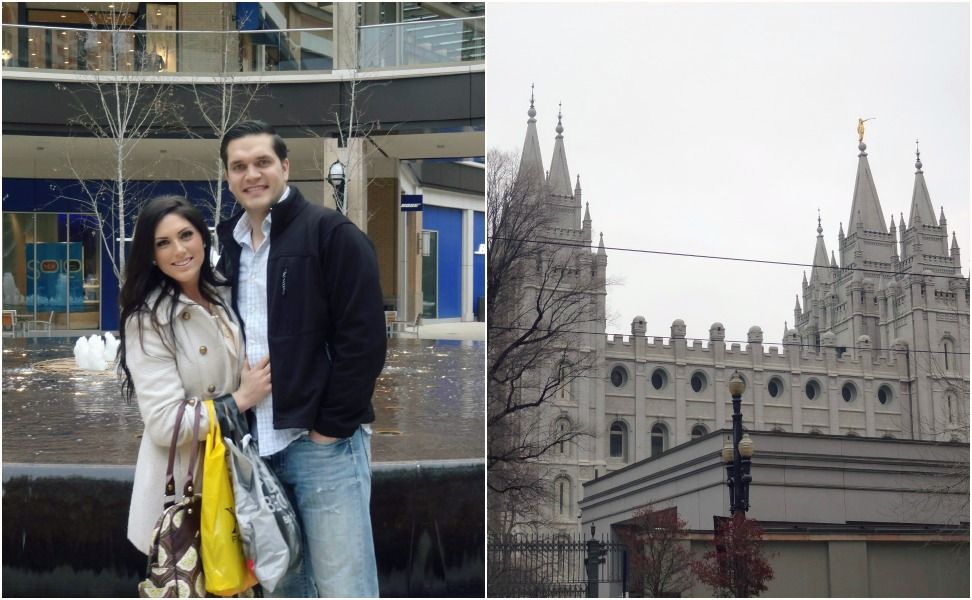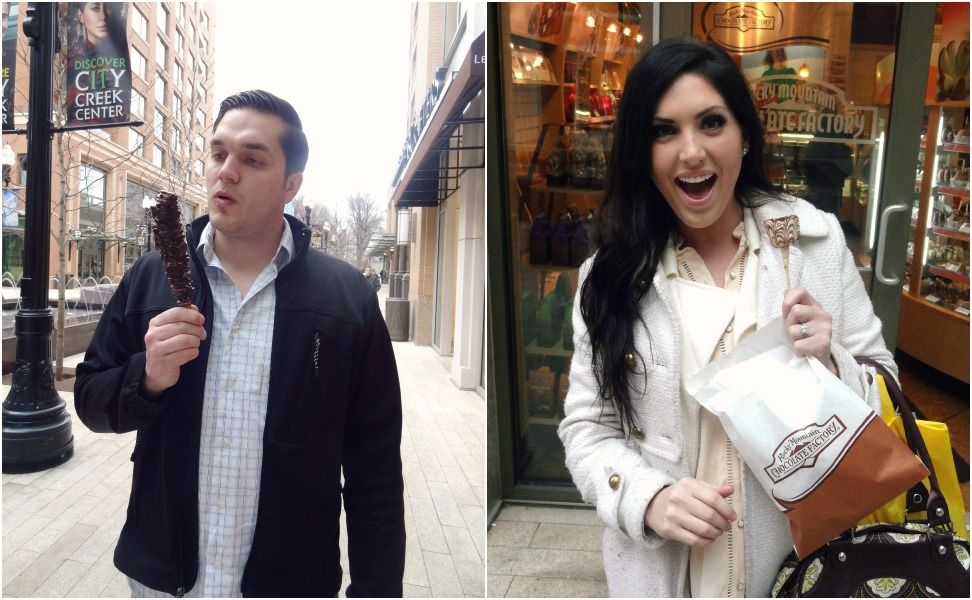 Then Scott drove me to my most favorite place EVER! The Melting Pot. OMG. We went there last year for our anniversary, and we ended up getting 2 desserts. One for Scott and I, and one for Scott, because obviously he has a problem, and this year was no exception. If you have never eaten there, you must must must! It might be the most expensive meal you ever eat, but it is SO worth it. It also takes like 3 hours, but that's kind of why I love it. It's romantic, and really makes you take your time, enjoy your meal, and enjoy each other. Besides, who wants their anniversary dinner to be over in 30 mins anyway?
Just when my day could not get any more perfect, Scott surprised me with a trip to Vegas in April! We have to wait till school is out to go, so that is why we are waiting a few months, but I don't care! We have been dying to go back since we went while I was pregnant, and we are convinced it will be 1 trillion times funner now that I wont be. I don't know where we are staying or what we are doing down there, that is all still a surprise until we get there, but I can hardly wait.
I am so grateful for my sweet husband who makes everyday better and better, and I fall more in love with each day. I made the best choice ever. Happy Anniversary babe!