Happy friday everyone!!! I'm so excited that the weekend is finally here! We have a pretty full next couple days coming up. Especially since we are showing our condo to people to take over! YUP! We are officially moving! We originally planned to move up to Salt Lake City, but after looking at the housing market and really weighing whether or not it is worth it to move all the way up there, we decided to stay in the area we are in, but we are moving to a new condo in mid October, and it is AWESOME. I'll have to post pictures once we move in:)
In the meantime I have family photos coming up soon with the gorgeous Amber from Amber Lynn Photography! I have been trying to find an outfit that I really liked, and I knew I wanted to wear a dress. It wasn't till I found this dress at Forever 21 that I knew this was the one I wanted! Isn't is classy??? I'm obsessed, and best of all it is only $22.80! Such a steal for what really looks like a much more expensive dress! They have this dress in tan and in black, but I decided to keep it light for the pictures and opted for the tan. I can't wait to get our pics done! Unfortunately I can't find a link for the dress online...I think it might be sold out, but there is a chance it's still in stores!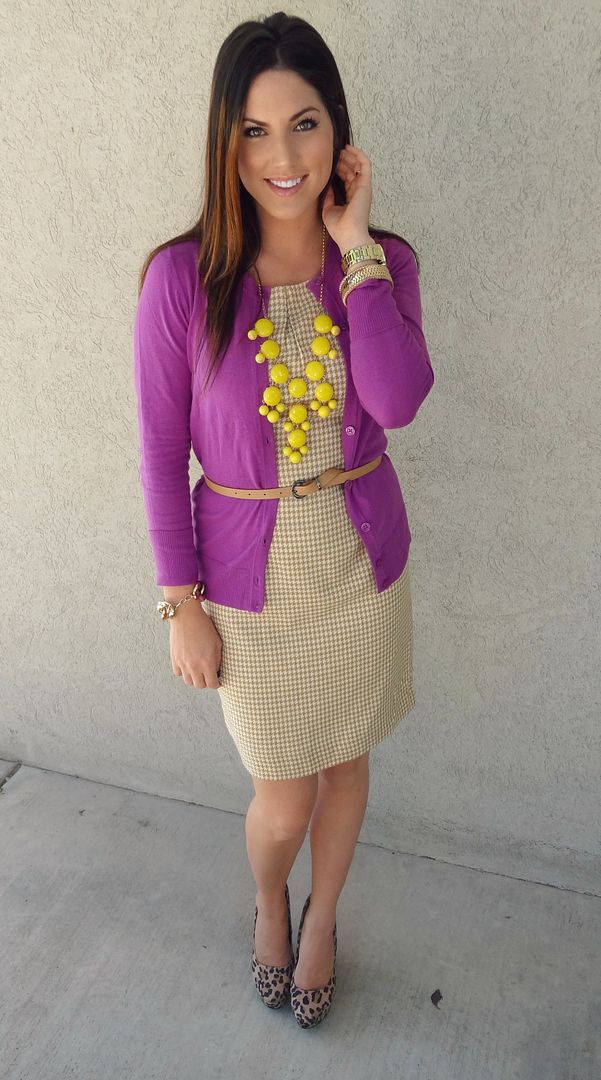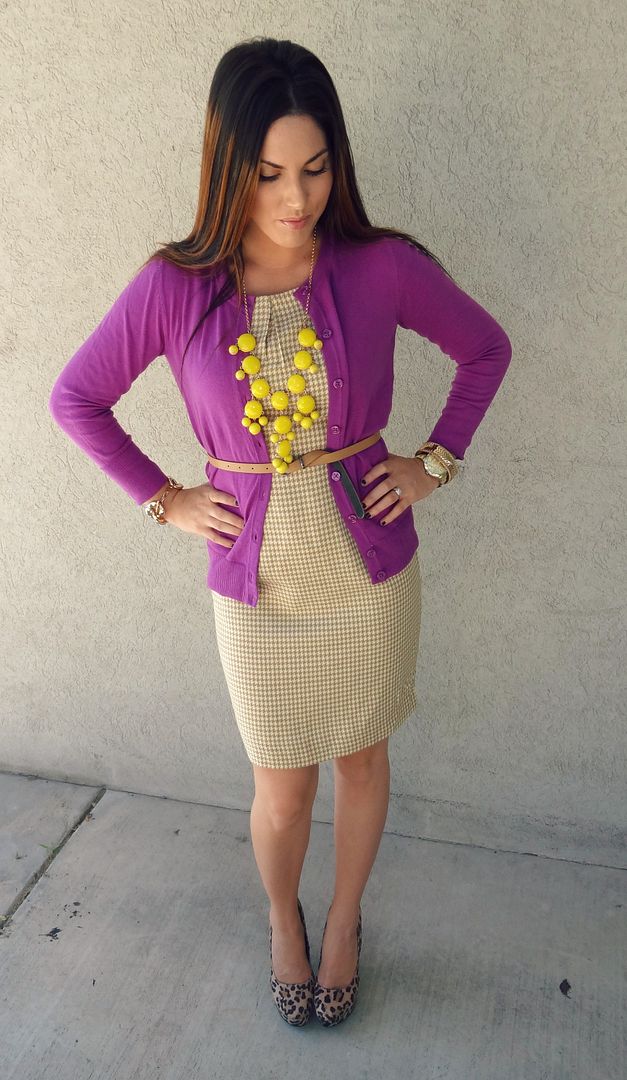 Dress w/belt: Forever 21($22.80)|Cardigan: Target($20)|Necklace: Ebay($14)|Bracelets: Forever 21(all under$10)|Shoes: Charlotte Russe($14.99)
Also I haven't heard back from Amber our Gentry necklace winner yet. So I have decided to implement a new giveaway rule! For future giveaways, all gifts MUST be redeemed within 24 hours of winning. Meaning if you win, you must email me within 24 hours to still be able to participate and get your gift, otherwise I will randomly select a new backup winner! Sorry, not trying to be harsh, but with so many entries on giveaways lately, there are many other people who would like to win the giveaway, that I don't have the time to wait for response! Hope everyone understands:) With that being said, I will wait till tonight and if no response, I will have a NEW Gentry necklace winner tomorrow morning! Stay tuned!
Hope everyone has an awesome weekend!