Sorry for my small hiatus the last 2 days. I've been crazy busy trying to get ready for my trip. Nothing like procrastinating till the last minute! I would put up an outfit post from either yesterday of today, but unless thrown together, mismatched leftovers while you are doing all your other laundry is your thing...then it is probably nothing to write home about. So I will spare you! haha
But I will treat you to another outfit shot by Miss Amber Sponsoring from Amber Lynn Photography! So this outfit...probably not my fav, if Im being honest with you. It actually is the last outfit I threw together before my photo shoot, if I'm being really honest with you. And now that I think of it...I think I've only worn that shirt once and probably won't again, if I'm being too honest with you. I love the skirt. I love the shoes. I love the necklace. I kinda love the shirt (I bought it while prego last summer. It looks better used while prego I think), but all together? Mehhhhhhhhhh.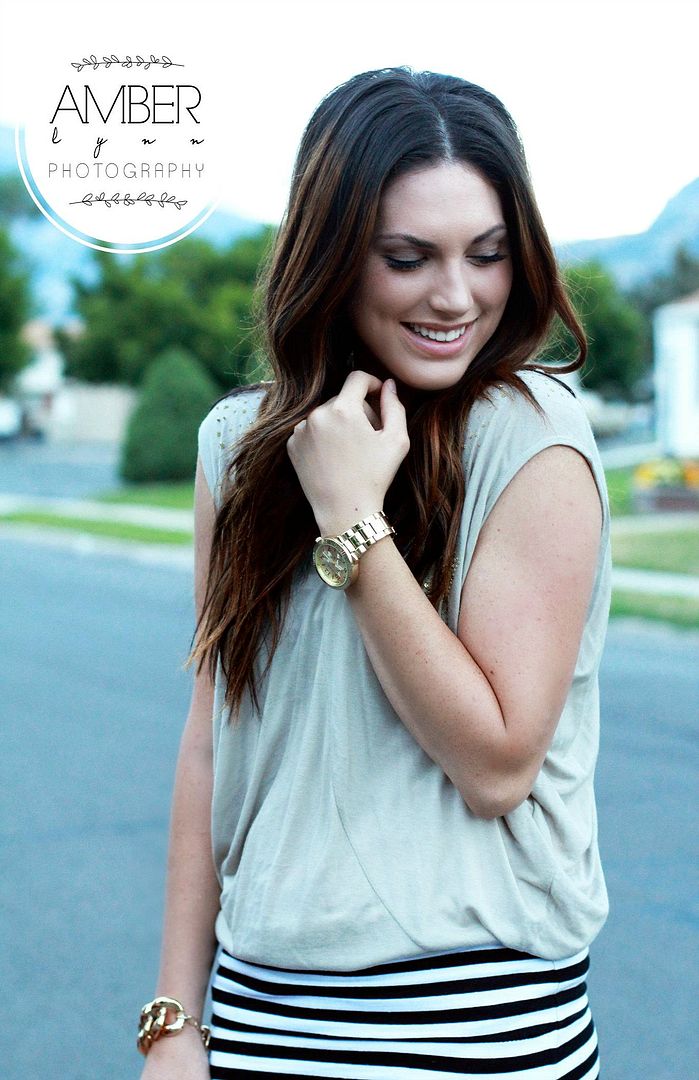 Top: Charlotte Russe($17)| Skirt: Forever 21($7.80)| Shoes: Jessica Simpson @ Ross($24)| Necklace/Braclet: Forever 21(both under $10)| Watch: BP @ Nordstrom($18)
That's the fun thing about fashion though. You get to try out anything you want, and if you don't like it, well at least you know for next time. Oh well. You can't win 'em all I guess. I think its time for me to get a full length mirror. That's right! I said it!!!! I don't own one and most of my outfit selections are done blindly, not ever being really sure what the bottom half of my body looks like. Come to think of it...that might be some talent actually. I'm gonna give myself a high five.
and that concludes this super weird, kind of awkward outfit post. I'll be better tomorrow. Promise:)