Hey everyone! Hope you are having a fabulous Sunday! So since I'm going to be going out of town on Friday and blogging is going to be minimal while I am gone, I figured I would treat my awesome readers to a giveaway before I leave!
So I have recently fallen in love with cat eye sunglasses. They are not for everyone's taste I think, but I actually really like the way they frame my face and I'm now a hardcore fan. So I am giving away a pair of these same cat eye sunglasses from (the always adorable) Francesa's Collection to 1 lucky Dime Diary reader!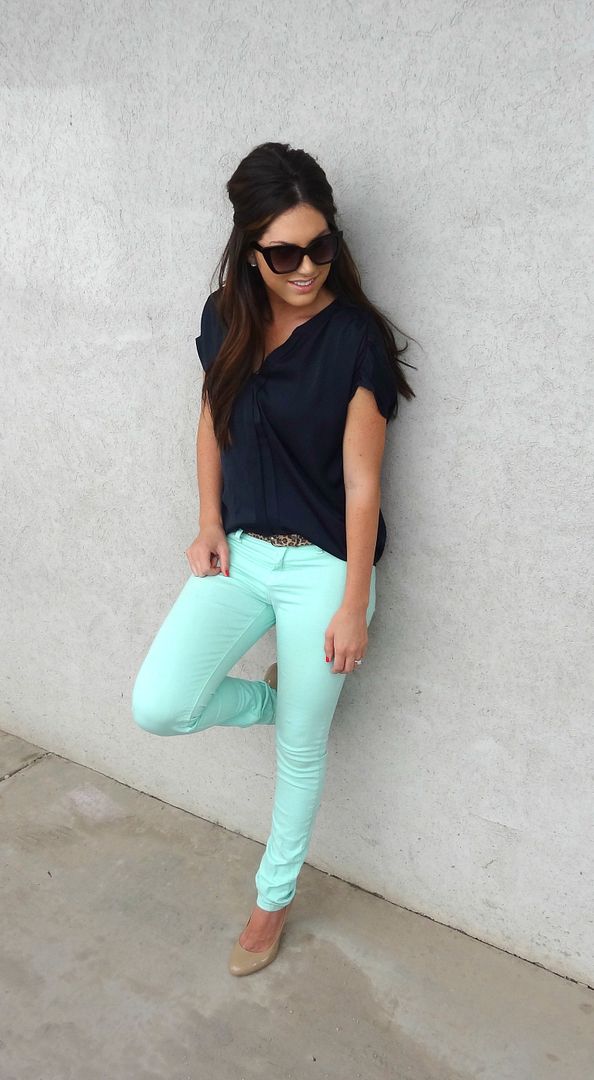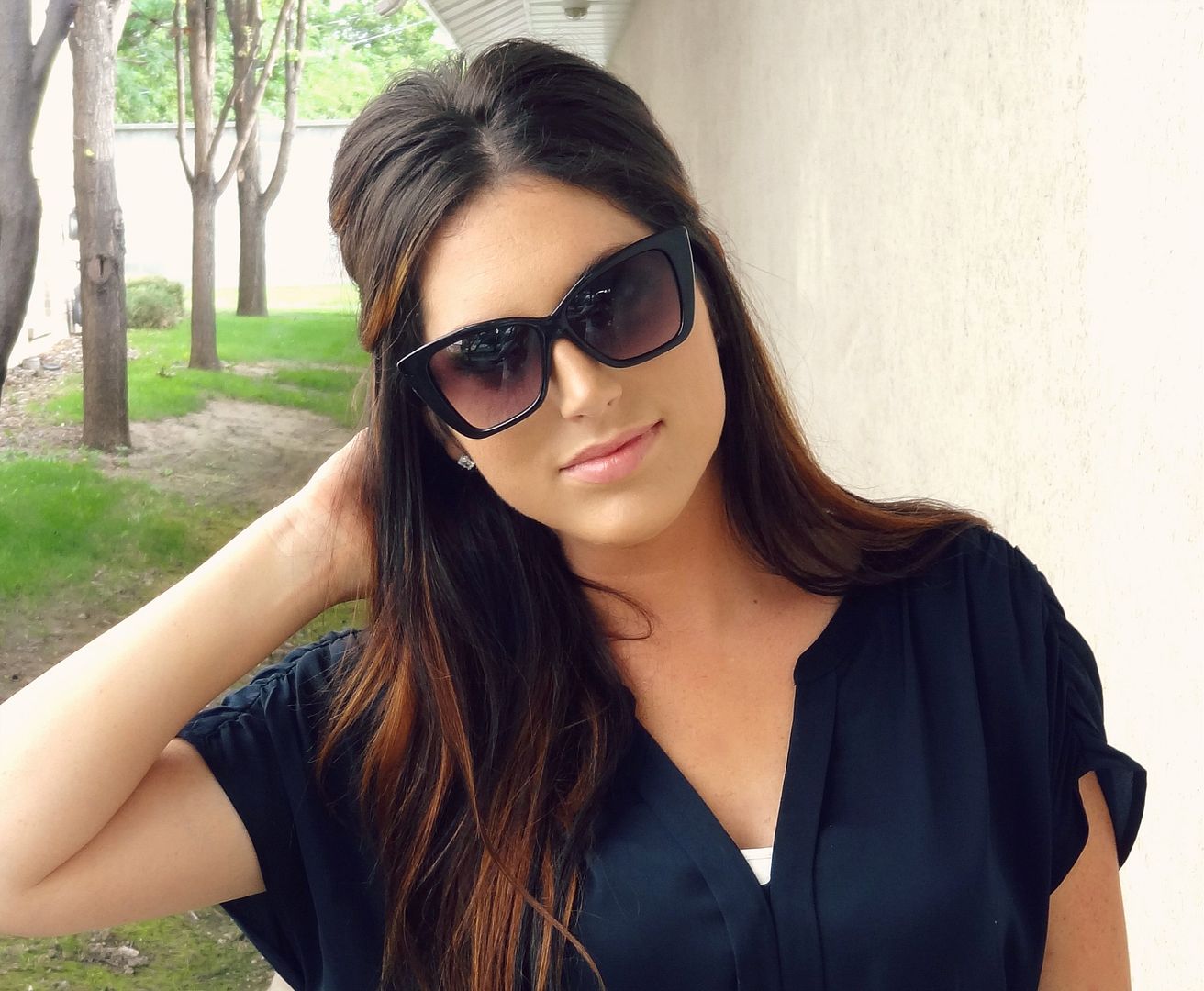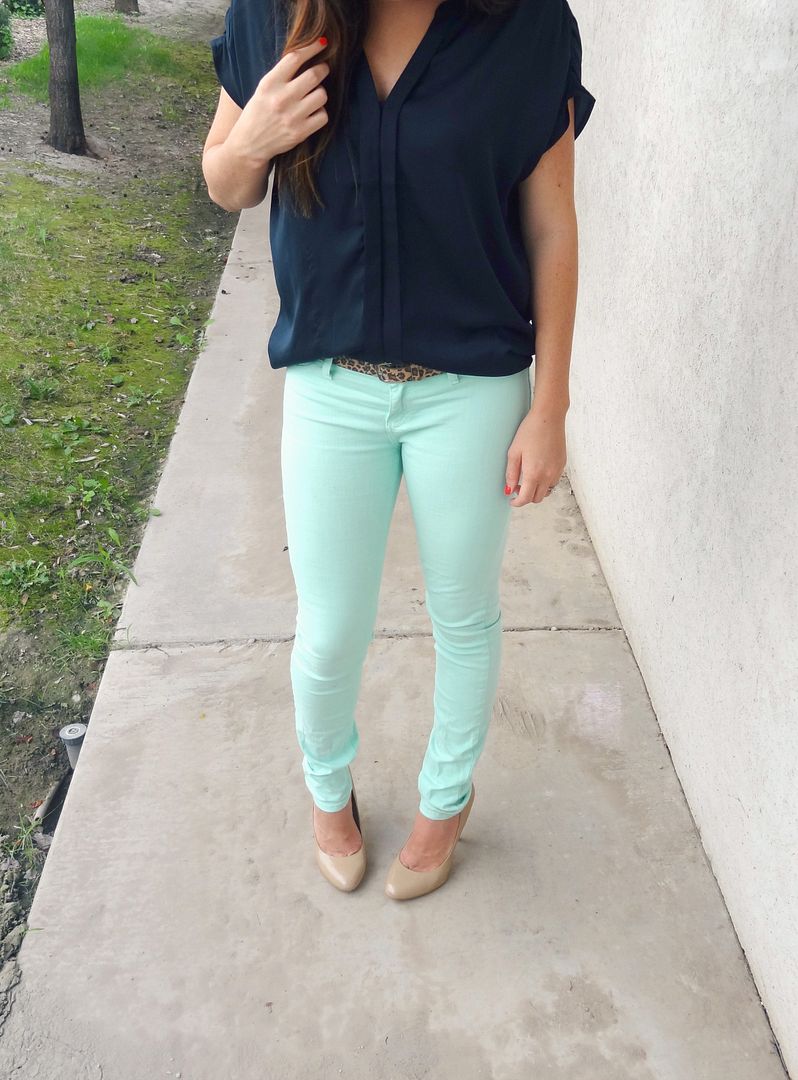 Jeans: Sexy Modest Boutique($39)| Top: LOFT($11.99)| Belt: Ross($6.99)| Shoes: Jessica Simpson @ Ross($24.99)
They are seriously so so so cute. You will LOVE them. I'm honestly obsessed. So here are the details!
To ENTER:
1. You MUST be a public follower of The Dime Diary (public following will be the only ones considered. Im sorry, private following will not be considered :( So just make sure you are publicly following in order to be entered!)
2. Leave a comment on this post letting me know you follow and how many entries you have and if you want, what fun in the sun things you would do in your pair of sunglasses!
FOR ONE ADDITIONAL ENTRY FOR EACH:
1. Like The Dime Diary on Facebook
2. Like ON Bloglovin'
3. Post the giveaway link to your Facebook
**3. I will give 2 extra entries to any follower who pins this giveaway to Pinterest!(make sure you leave this info in your comment)
And that's it! This giveaway will end next Saturday at midnight, and I will announce the randomly chosen winner on Sunday! I'm excited for everyone and I can't wait for one of you to win the glasses, you will look fabulous!