Hey everyone! Sorry for the lack of posting the last number of days, but it has been crazy busy for me all the way through the weekend!
I have some especially awesome news for you, this week I will be guest posting on the ever so popular blog HowDoesShe! I honestly am so excited and can't wait for everyone to see the post on July 6th!
In the meantime I might have less than normal amount of outfit posts until the end of the week, just because I have a lot going on this week too with the 4th of July and everything, but you can keep up with me by following me on Instagram @morgansallen
But I do have this outfit today! I love the chambray shirt as an alternative to the a cardigan in the summer. As long as you get a light one and keep it unbuttoned, it can be surprisingly cool!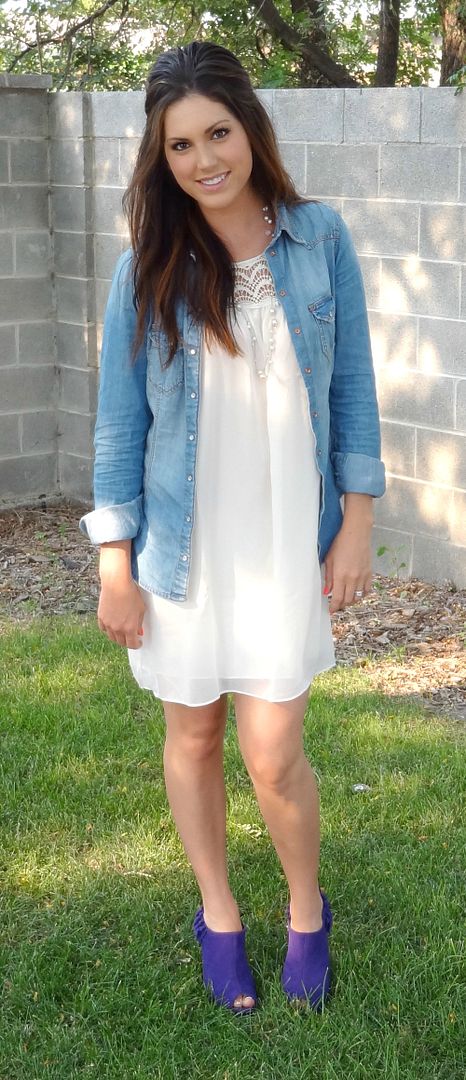 Dress: Forever 21($22.80)|Chambray shirt: H$M($19)|Necklace: American Eagle Outfitters($10)|Shoes: Ross($12.99)
Sorry for the short post, but I hope everyone has had a great weekend!