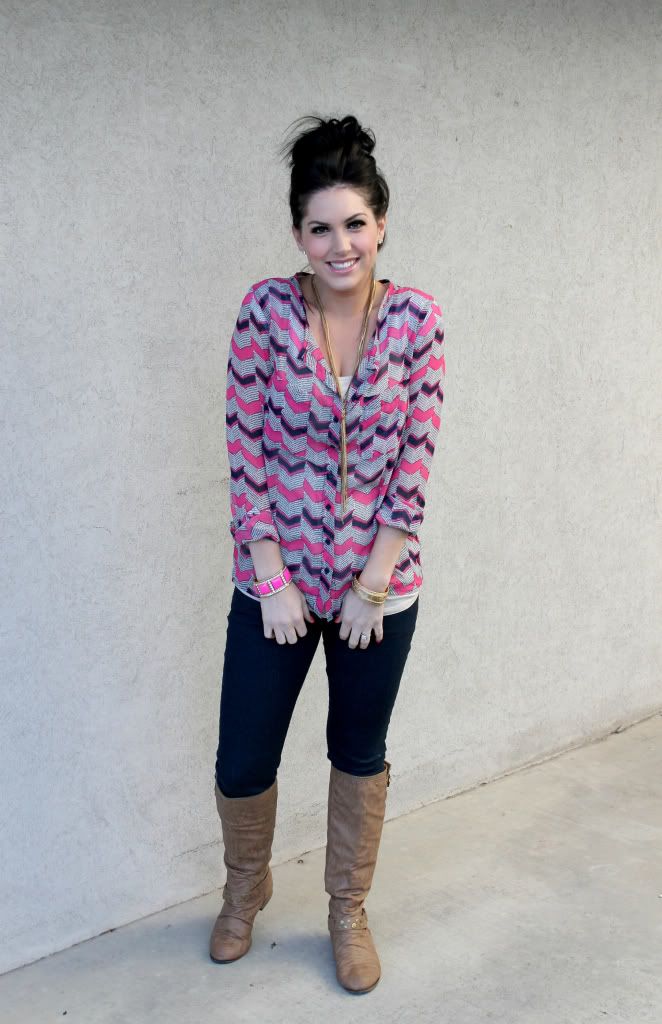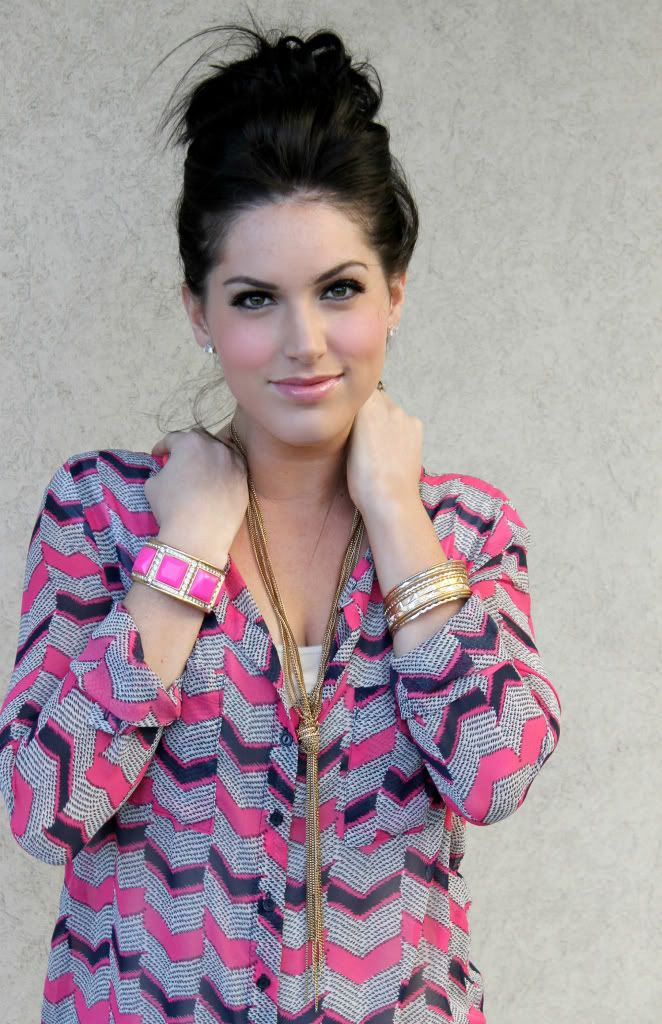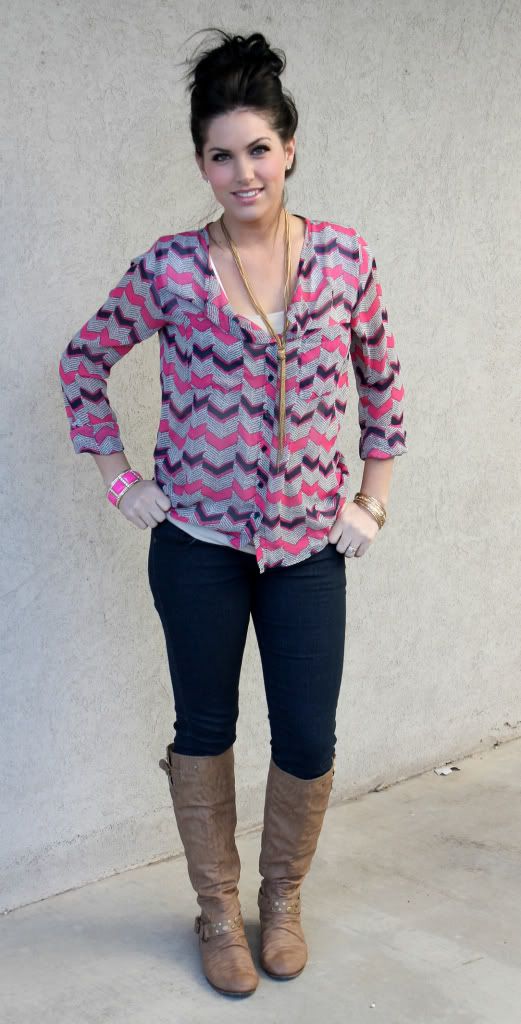 Top: Forever21 ($12.80)| Tank Top: Papaya: ($4.50)| Jeans: Papaya($10)| Boots: Charlotte Russe (2 pairs for $50)| Bracelets: Forever 21($1.80 & $9.80)| Necklace: Forever 21($10.80)
So aren't these pictures ridiculous? Haha my friend who usually takes them was sick and my darling Scottifer stepped in to help. The lighting wasn't awesome, the detail isn't awesome, it was windy as HECK, and the whole thing was so silly I couldn't take Scott seriously, or myself seriously, and then we turned up with these. Oh well! Hope you get the jist!
Anywho, I am OBSESSED with the top. It seriously fits so great, and guess what? It's only $12.80 and comes is pink, blue, and green. It really doesn't get much better than that. They are still in stock!!! Buy it
HERE.
Also these jeans are the best thing ever invented. I got them at Papaya in the mall, and they are only $10 dollars. I am pretty picky when it comes to jeans cause I hate to have the "butt thighs" where my butt slowly melts into the back of my thigh...thank you pregnancy. But I have 2 pairs of these, and Im obsessed, they are tight, but stretchy, and give you a cute little butt. Since my weight is still fluctuating all over the place from having Ava, it's nice to be able to get new jeans whenever my size changes and they 1. always have the same kind I like, and 2. are 10 dollars! Buy those
HERE.
Here in Utah this week we have had some weird weather, it was super nice for several days, and then it got super cold and windy! I don't know what's going on, but I'm taking advantage of every last seconds I can use my fall boots. I seriously am considering making them a summer trend cause I love them so much. Too much? ok, yeah, a little weird, but I seriously don't know what I'll do this summer when I can't embrace my laziness and just pull on some boots.
So I want to get some ideas on things people maybe want to see on the blog! I am going to a do couple pregnancy fashion tutorials, and one this week. This week I am also going to show a video of my blowdrying/roundbrushing tutorial. Let me know if there is something specific you would like to see!
Also don't forget to enter the
GIVEAWAY!
HAPPY HUMP DAY!