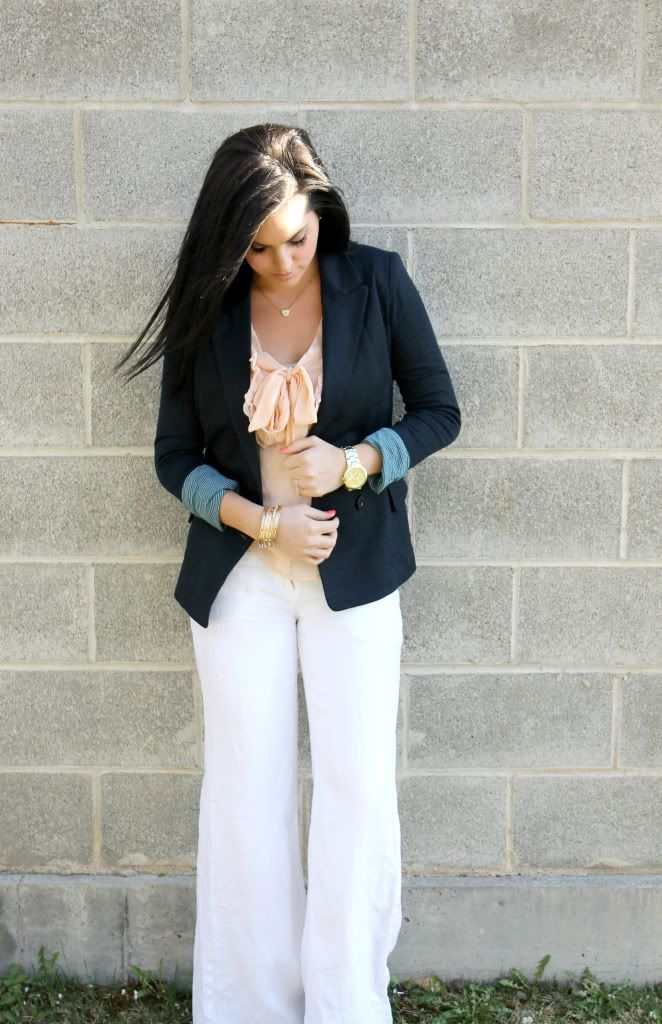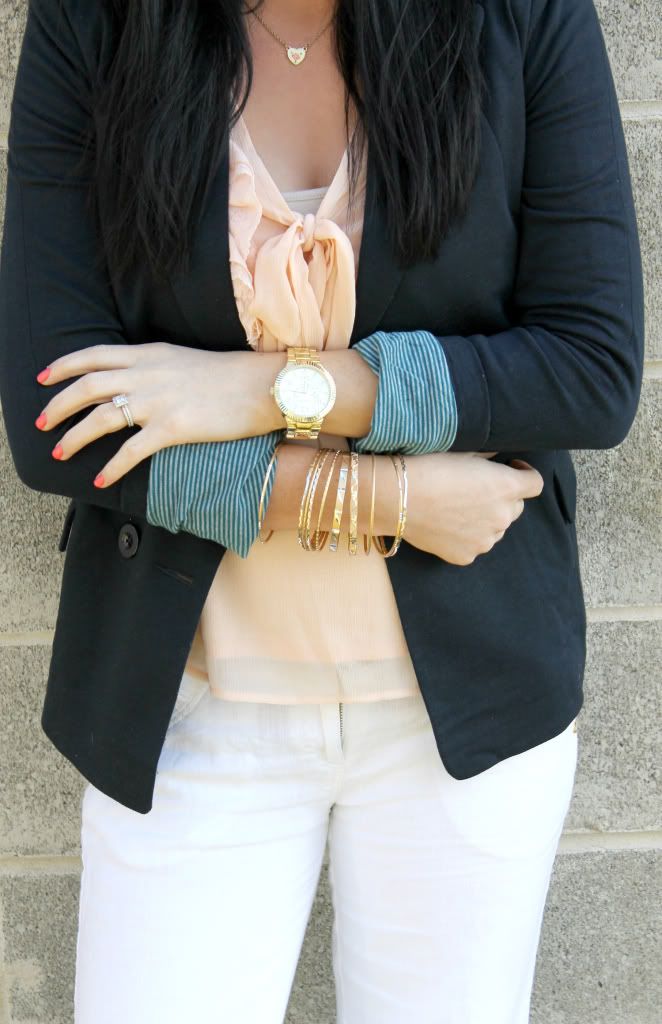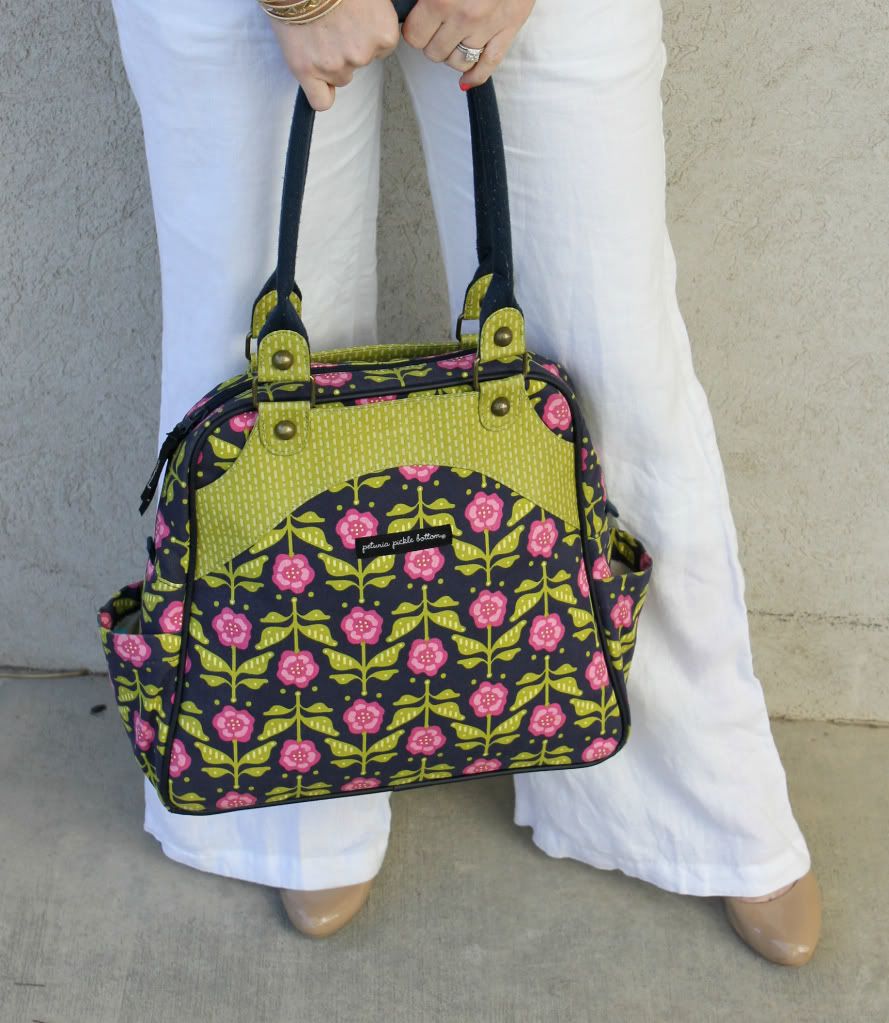 Blazer: Forever 21 ($29.80)| Shirt: Forever 21($13.80)| Pants: TJMaxx ($15.99)| Shoes: Jessica Simpson @ Ross($24.99)| Necklace: Forever 21($1.80)| Bracelets: Forever 21($1.80)| Watch: BP @ Nordstrom($18)
I don't own too many blazers. Im not sure why, I guess I always just thought of them more as work clothes than something I could wear on a daily basis, but done right they can really make you look polished and classy even if you have no where special to go! My favorite is this one from Forever 21. It's SUPER soft and a little thicker so its a great blazer for the fall, but since its getting warmer and warmer in Utah, I wanted to pull it out before it's too late!
Anyway, you may have noticed that I never include clutches or handbags in my posts. That's because as a momma, I only carry one bag now...the diaper bag. Before I had Ava I was determined to find a diaper bag that didn't LOOK like a diaper bag, and I found one. My bag is the Petunia PickleBottom Sashay Satchel.
Im not going to lie to you, I was not my thrifty self when it came to this. I blew a whopping $130 bucks on this bag. I decided that since I was having a baby and giving my husband a gift of bearing his seed, that I deserved a gift as well! I mean I did do all the work after all! haha I did a lot of research on what bag I wanted and finally decided on this one. So this post might bore anyone who is not a mother or mom to be to death, but if you are in the field of finding yourself a lovely diaper bag that doesn't look like a diaper bag, might I suggest this one. It also it very high quality, made of organic cotton, and has tons of pockets. It even turns into a backpack so you can wear it or strap it to your stroller. You will love this bag. Just have someone close by to catch your hubby when he faints!:)
Hope everyone had a great weekend!