Hello hello hello there! Well it sure has been an extremely long time since I have updated, and I'll start off by saying that I had every intention to all week. But we moved this week and life pretty much exploded in a glorious blaze of hell.
I think that is about as best as I can put it.
Last weekend Scott got a 24 hour bug and it did a number on that boy. I'll tell you what though, he is a bazooka style vomiting extraordinaire. Nothing like comforting your sickly husband while the smell of grape gatorade
puke
wafts throughout your house...
have I painted a pretty enough visual for you yet?
Then I was graced with the presence of the bug on Monday, where I still had to work, and tossed my cookies 3 times in between consultations. It was truly a sight to behold. Luckily I was able to sleep it off that night just in time for us to bust out moving.
Oh yeah, remind me to never move again would ya?
It has been a week long process. Scott and I have both been working all week, and between both our schedules, dropping Ava off at daycare, trying to prepare for my work's big skin care event tomorrow, and trying to move all our stuff, I honestly feel a little frazzled if you will.
So just in case you were wondering, these photos I am about to show you are pretty much the epitome of sadness: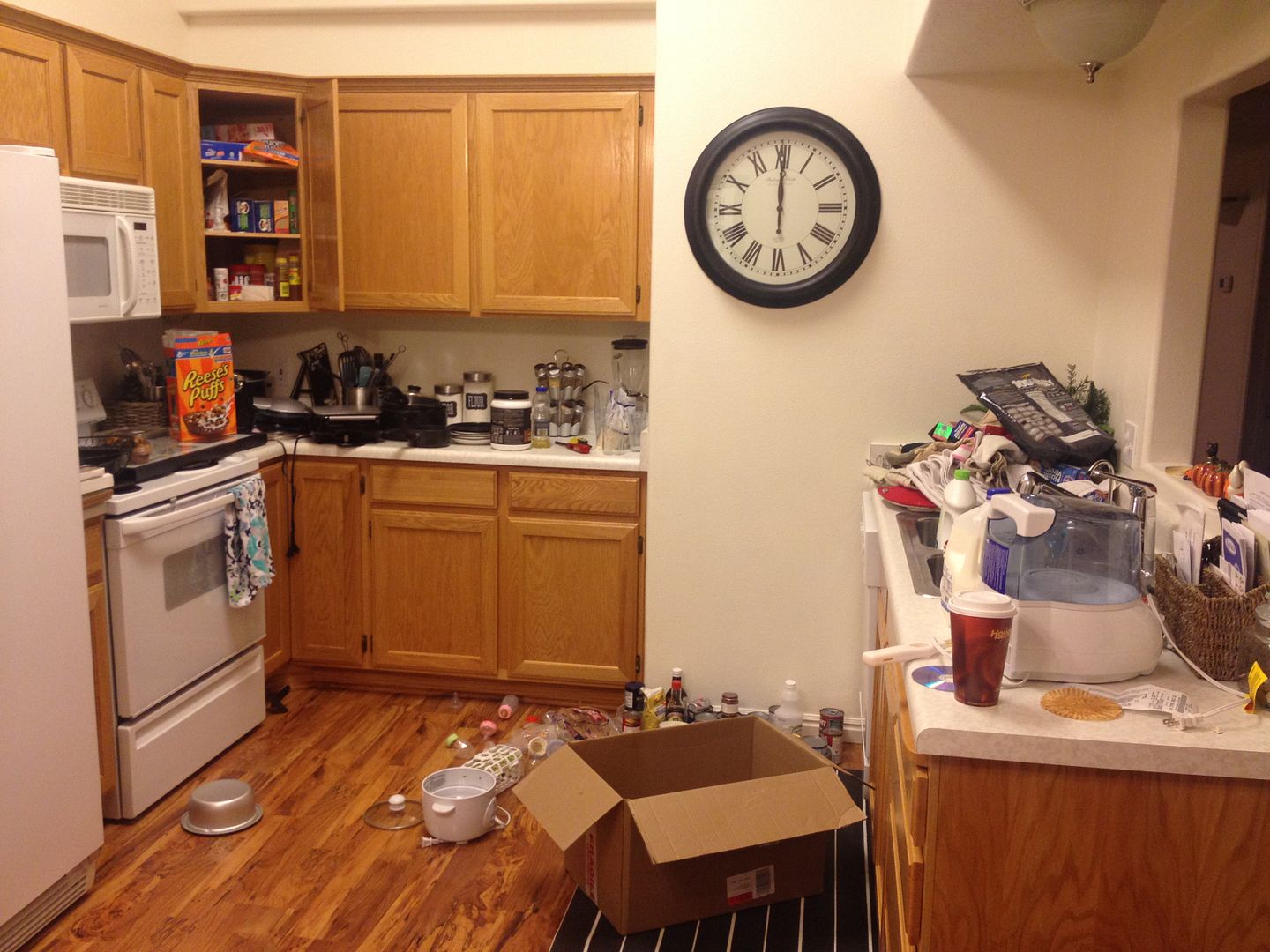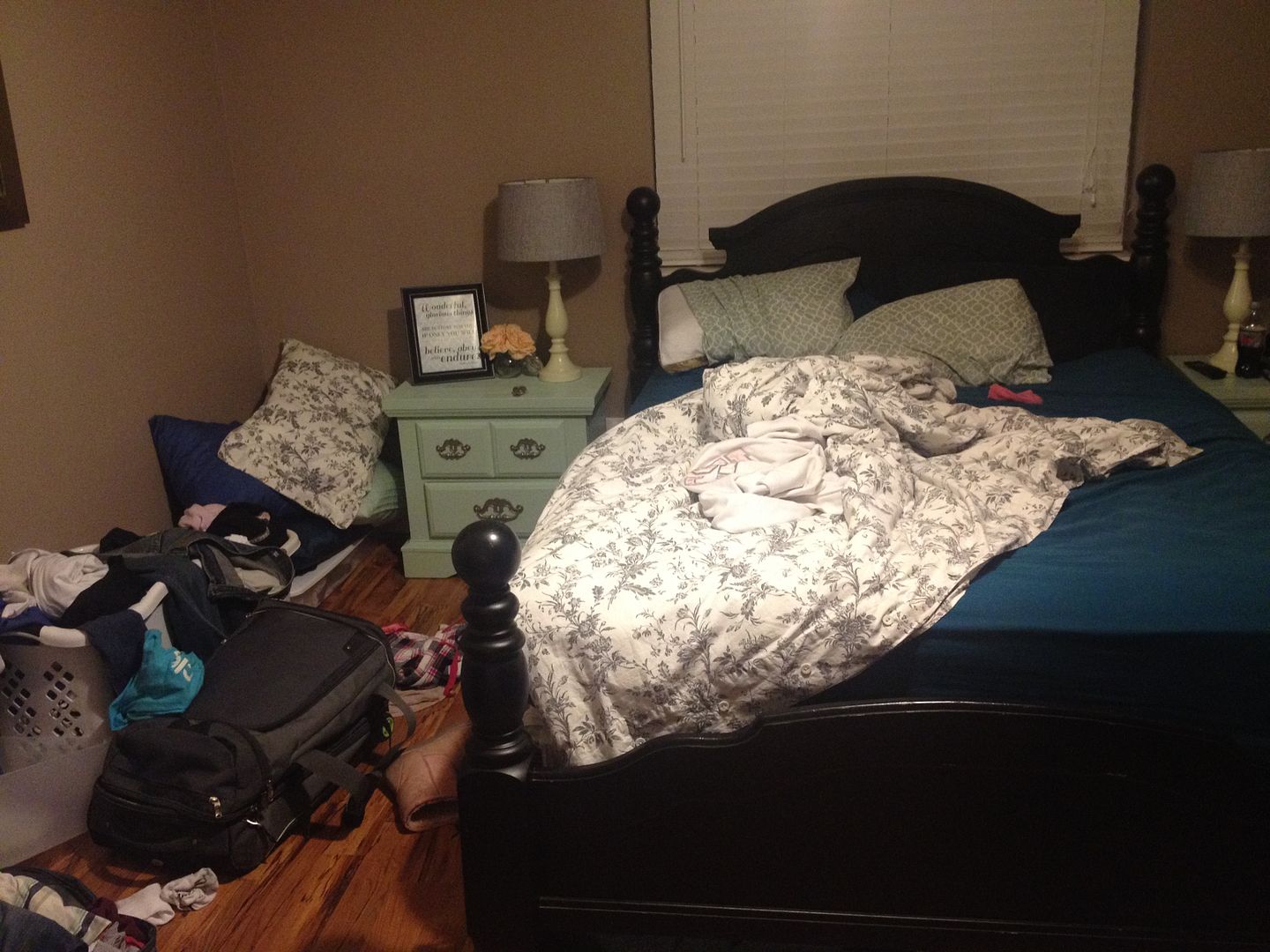 note the diet coke in the corner...fuel.
Embarrassing. So in a nut shell, this is what our lives look like right now. To say that I have a small anxiety attack every time I come in the house is a slight understatement. I have a tendency to get a little unorganized at home, and things have to be straightened frequently, but
THIS
,
this
is on a whole new level.
Luckily tomorrow I have the morning off before my event, so I'm hoping to bust out some awesome cleaning fairy moves and have most of my home in order before I leave. Wish me luck! While I was scrubbing the bathroom at our old place last night, I vowed to Scott that the next time we move (which won't be for a long time) I am hiring someone to move us, and maids to clean up the previous place. It's worth it to me to never do this again.
I am really looking forward to life getting back to normal the next couple weeks:)
Anyway, enough with my ramblings, I bet you want to know who won the Blue Bird Bride Giveaway! Well let me tell you!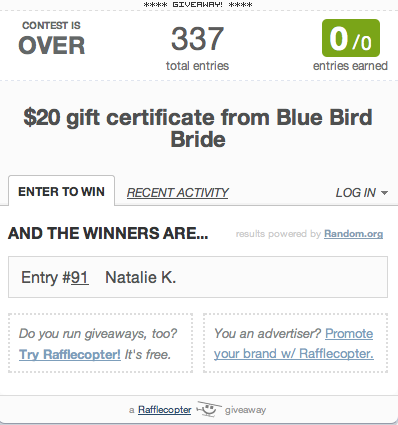 Congrats Natalie! Email me please at thedimediary@yahoo.com to get your certificate all squared away!
I have a couple more sponsor giveaways coming up the next 2 weeks! Stay tuned!