Hi cute girls! Sorry for my hiatus, but I think it's time for another giveaway! I think you are going to DIE over this giveaway, I seriously think you will...so brace yourselves...Remember this J Crew inspired beauty from my last post???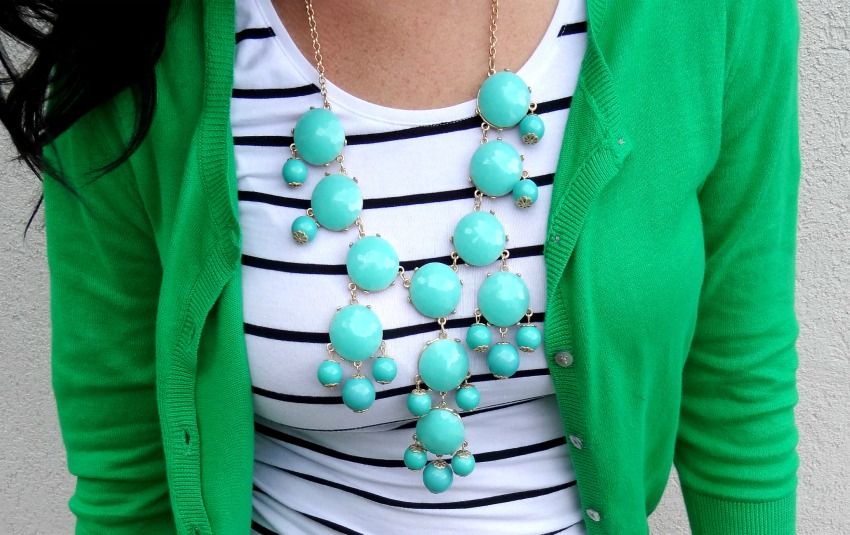 Well since they are SO popular right now, I thought I would give one of these away to 1 lucky Dime Diary reader!!!
it will be the beautiful turquoise just like the one I own! Who wouldn't love this necklace? (Remember ladies, this is the J Crew INSPIRED version of the necklace. So it will not be the original, sorry I would go totally bankrupt if I was giving away 150 dollar necklaces:)
HOW TO ENTER:
1. You MUST be a public follower of The Dime Diary
2. Like The Dime Diary on Facebook (click
here
)
3. For one additional entry for each:
-Post a link to the giveaway on your Facebook
-Pin the giveaway to your Pinterest(handy pin it button right below the picture!)
4. Make sure to leave a comment on this post letting me know how many entries you have(following, pinned it, posted on Facebook, etc.) and what you would wear the necklace with!
...and that's it! This giveaway will last a little longer, it is actually going to last for 2 weeks, the giveaway will close at midnight on June 24th, and the winner will be randomly chosen!
The more entries you get, the better you chances of winning! So get pinning and posting ladies, and GOOD LUCK!
So today was another beautiful Sunday, I was able to capture my outfit I wore to church today again. I kind of sat and just stared at my closet this morning for probably like 10 minutes. My husband came in and said "don't know what to wear today?" I guess you could say that. I finally decided to this preppy Ralph Lauren Polo and a bright pencil skirt. Can I just tell you how much I am loving this top? I saw it recently on J's Everyday Fashion(
HERE
) by the way I absolutly adore her blog, anyway decided I needed it. So I went to the Outlet mall in Park City with dearest friend Ashley and found it, or at least very similar for $40, normally $80! I usually don't spend that much money on a single shirt, but I felt like it was something I would wear pretty frequently, and I have! I have actually worn it about 5 times since I bought it about 3 weeks ago. Pretty good investment I would say!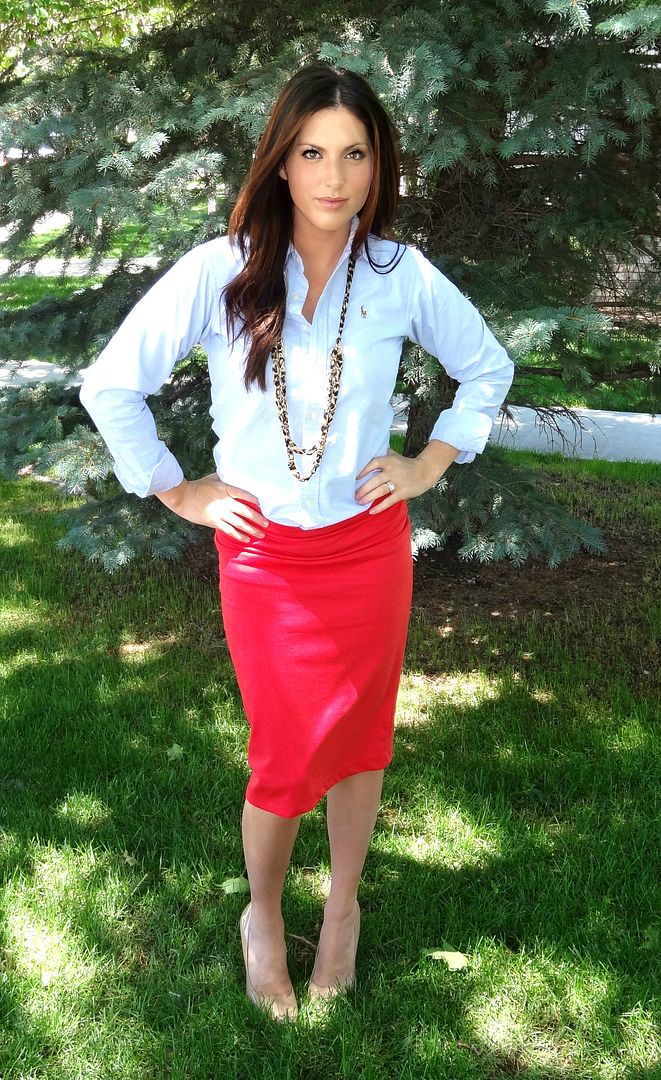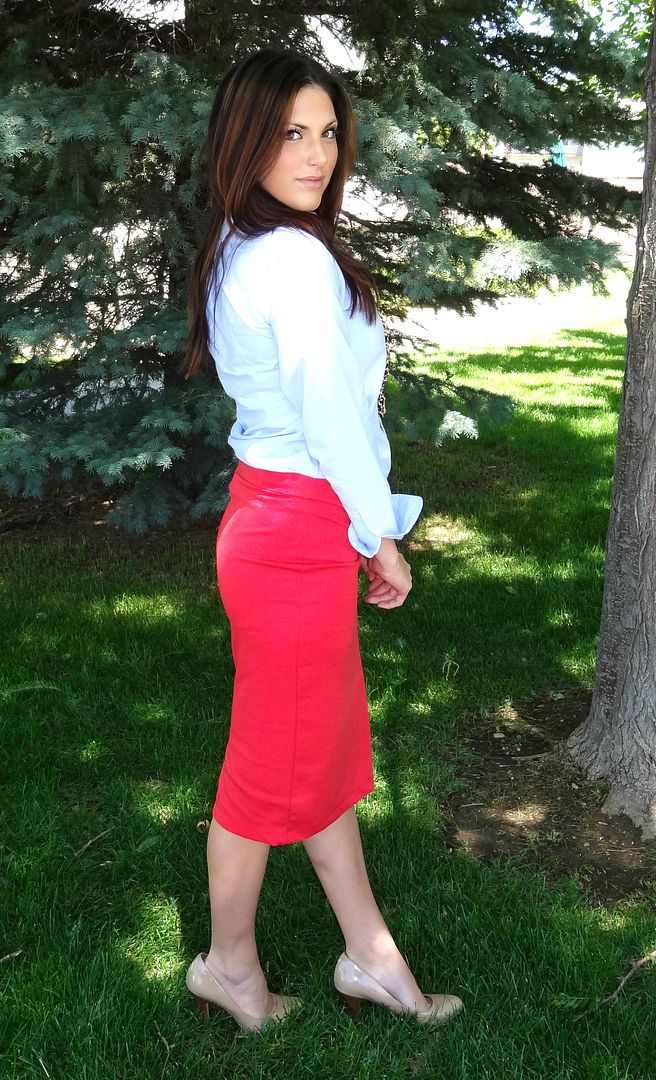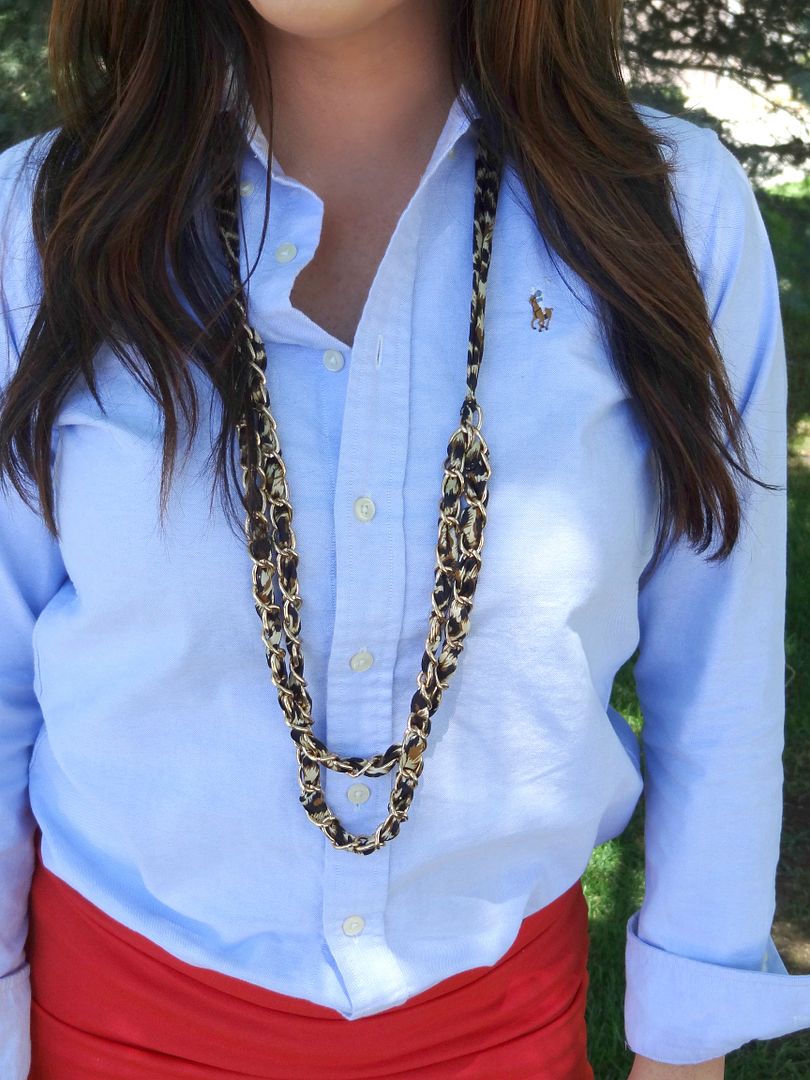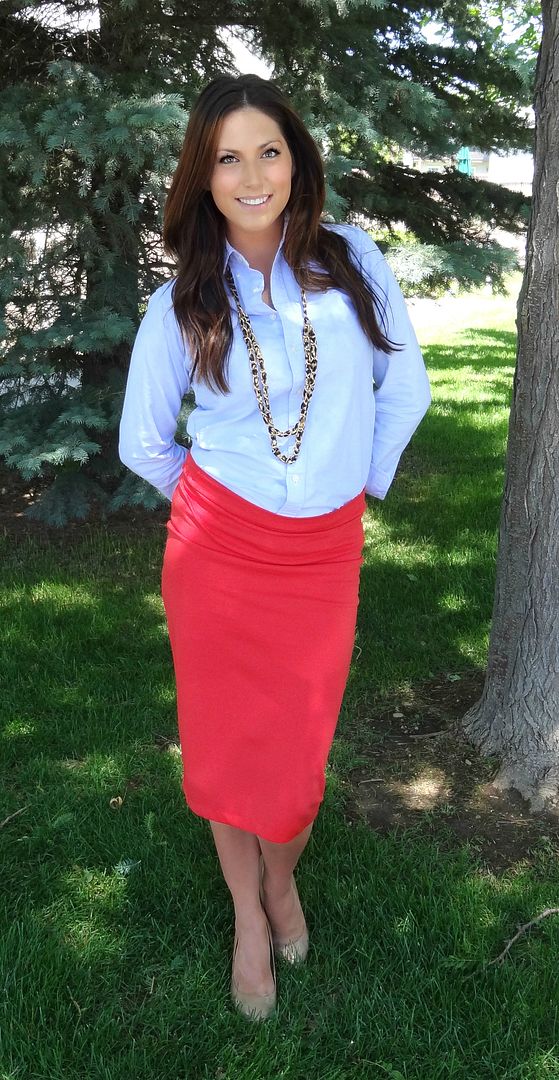 Top: Ralph Lauren Outlet($40)| Skirt: Forever 21($7.80)|Necklace: Forever 21($8.80)|Shoes: Jessica Simpson @Ross($24)