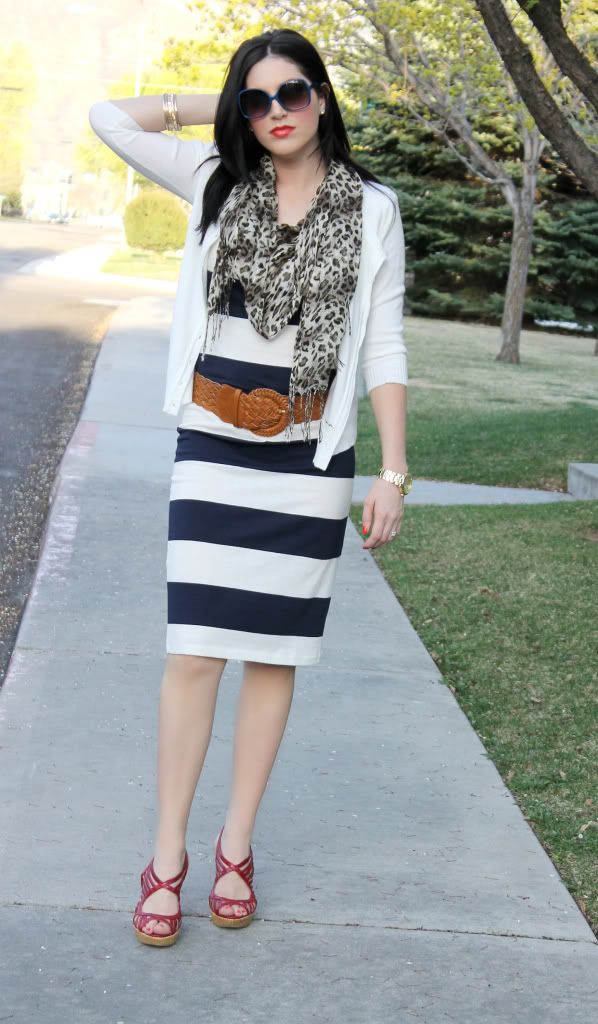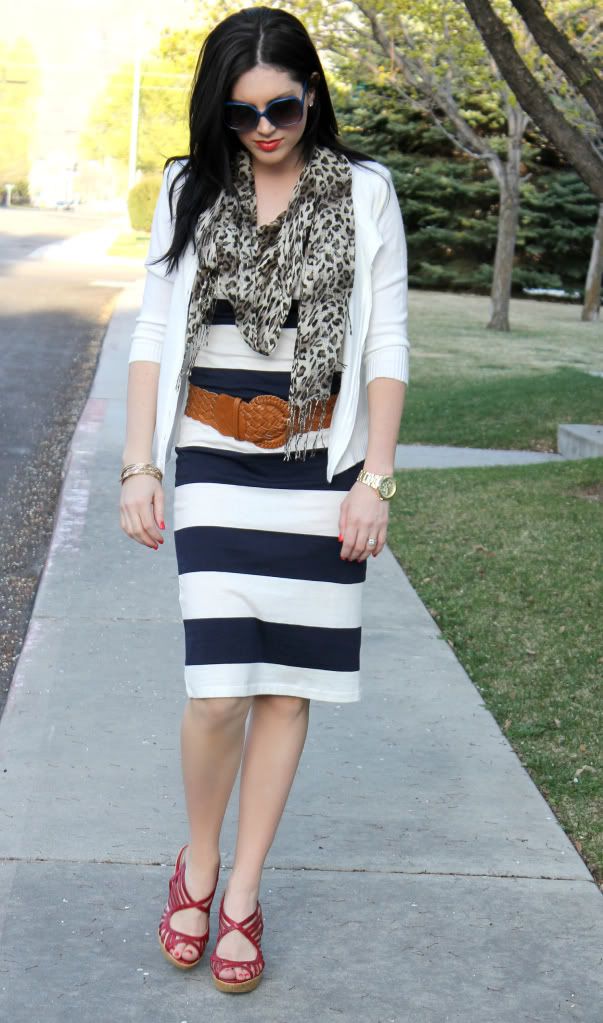 Dress: Cotton On($5)| Cardigan: Forever 21($12.80)| Belt: Forever 21($8.80)| Shoes: Charlotte Russe($10)|Bracelets: Forever 21($1.80)| Watch: BP @ Nordstrom($18)| Sunglasses: Forever 21($1.80)!!!! seriously!
I have a good one for you guys today. I hope you love it! This outfit is seriously the best, and everything was SO cheap! When it comes to fashion and having a fun style, its important to remember to let go of your inhibitions. I used to wear everything so match matchy, and wearing mismatching prints, bright lipstick, or super tall heels were WAAAAAAY out of my comfort zone. I felt very insecure thinking "are other people going to think what I'm wearing looks stupid?" and then I realized it didn't matter what other people thought of my outfits. When I finally felt free to dress how I thought looked cute, I came to realize I felt more confident and more secure with my clothing choices, and better yet, people told me they loved them too!
One main tip for opening up your wardrobe huge time...mixing your prints. Gone are the days of wearing only one pattern and having only one main color to your outfit! Even though maybe stripes, and cheetah print are not matching patterns at all, it's amazing how great they can look together. That's because the key to mixing them is either incorporating one main color throughout, like in this case: white/cream, and then adding one bright contrasting color to make it pop, in this case: red.
It's awesome how much your wardrobe expands when you can mix all your different colors and patterns with each other! So go out there and mix your wardrobe up. Pair some things together you might have not ever considered before; and most of all, try on that weird shirt, that awkwardly hanging dress at the store. Iv'e learned that sometimes the strangest looking things on hangers, look the best on!
By the way guys, feel free to pin any of my outfits to Pinterest if you would like, just remember to pin from the original source (my blog) so that I can maintain credit for them ok?! I've added Pin It buttons to make it easier, and the more popular The Dime Diary gets, the better the giveaways!:)
Hope Monday was easy on ya!
P.S. I'm wearing my Revlon lip butter in Candy Apple. Have you bought one yet?
P.S.S. today and tomorrow are the are the last days to enter the
giveaway!
Have you entered yet?