So remember the other day when I said that I couldn't wait for it to be fall? Well I decided that I was just going to pretend it is already. This sheer top I got at Nordstrom Rack is awesome because it's light-weight enough to wear while it still pretty warm outside. Plus I feel like I'm channeling my inner That 70's Show character.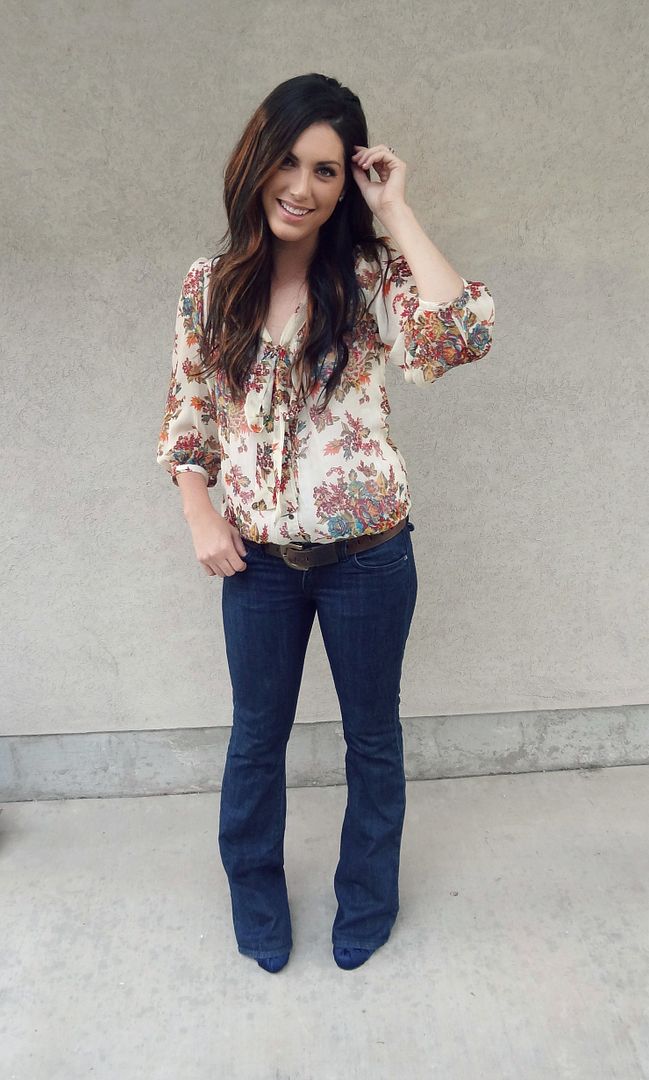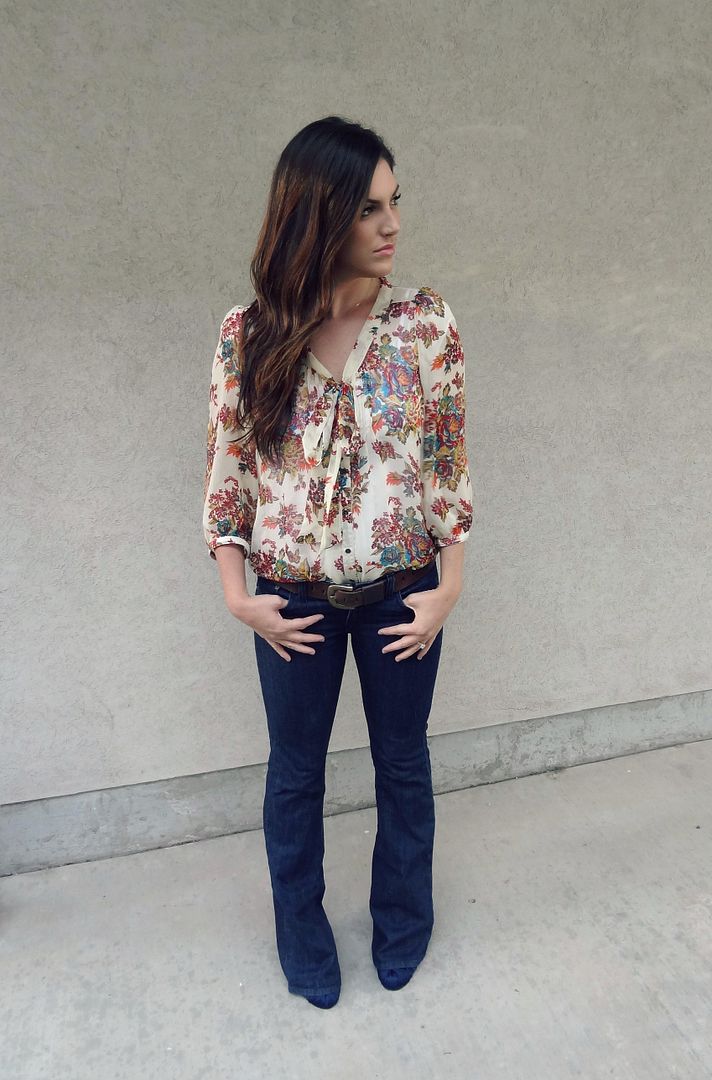 Shirt: Nordstrom Rack($20)| Jeans: Lucky Brand @ Down East Outfitters($7)| Belt: Old| Bag: Petunia Pickle Bottom($170)
Oh yes, and see the bag in the picture? That is actually my new diaper bag. It is also a Petunia Pickle Bottom just like the last one, but I noticed a couple weeks ago that the dye on my bag was rubbing off. It was dark blue organic cotton, and although I love the quality of Petunia, I was not pleased with the rubbing off. So I exchanged it for this glazed version. Problem solved!
Oh yes, and if you like me on Facebook you may have seen that I will be having some changes made to the blog soon! A while ago I started having a new custom design made that will represent both the fashion side and family side, it should be complete within a few days, I'm super excited! And then also I teamed up with an awesome new sponsor yesterday. More on that to come soon!