So this weeks look for less feature is yet another J Crew look. I will first start off by saying that I love J Crew, I love their clothes and I think they are great quality, but I also think there are things worth splurging for, and those things which are not.
case and point: Neon pink toothpick jeans from J Crew, normally $125.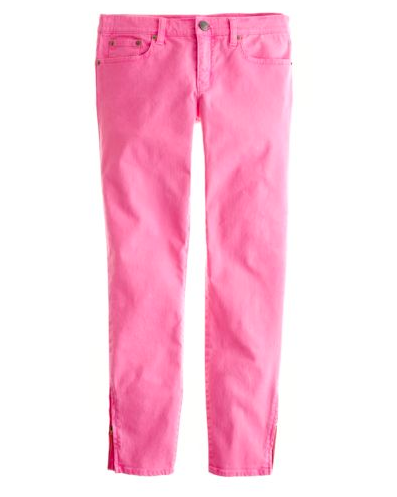 Of course these are adorable, but I ran into these Neon skinnies at Aeropostale for $30 and never looked back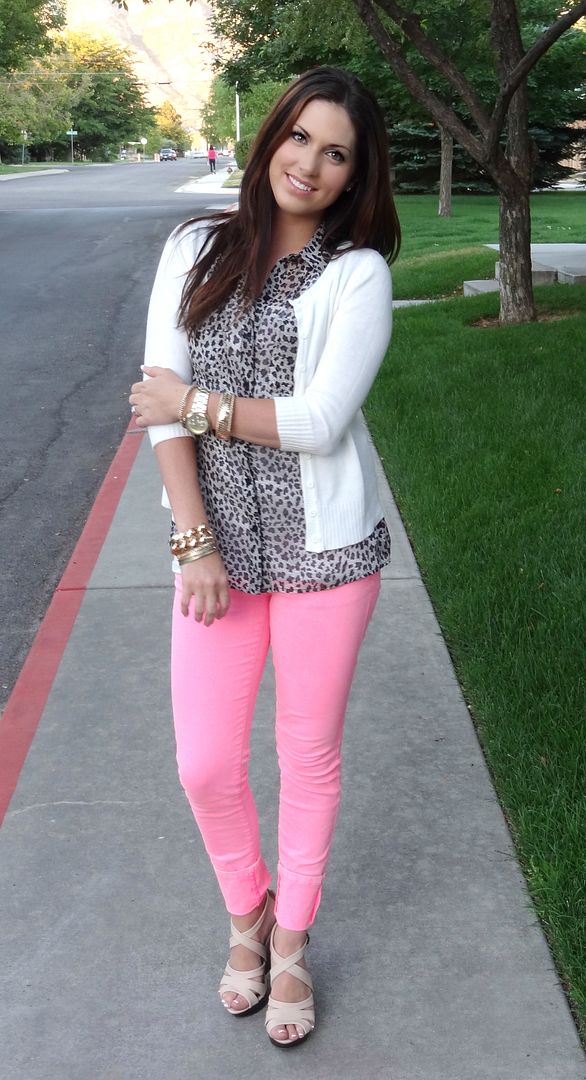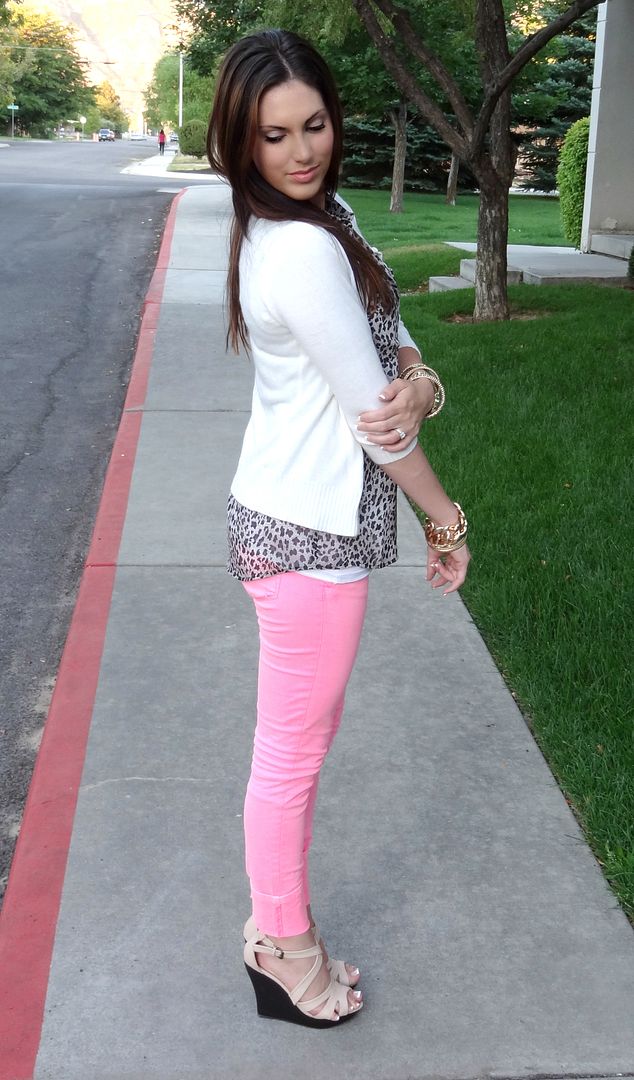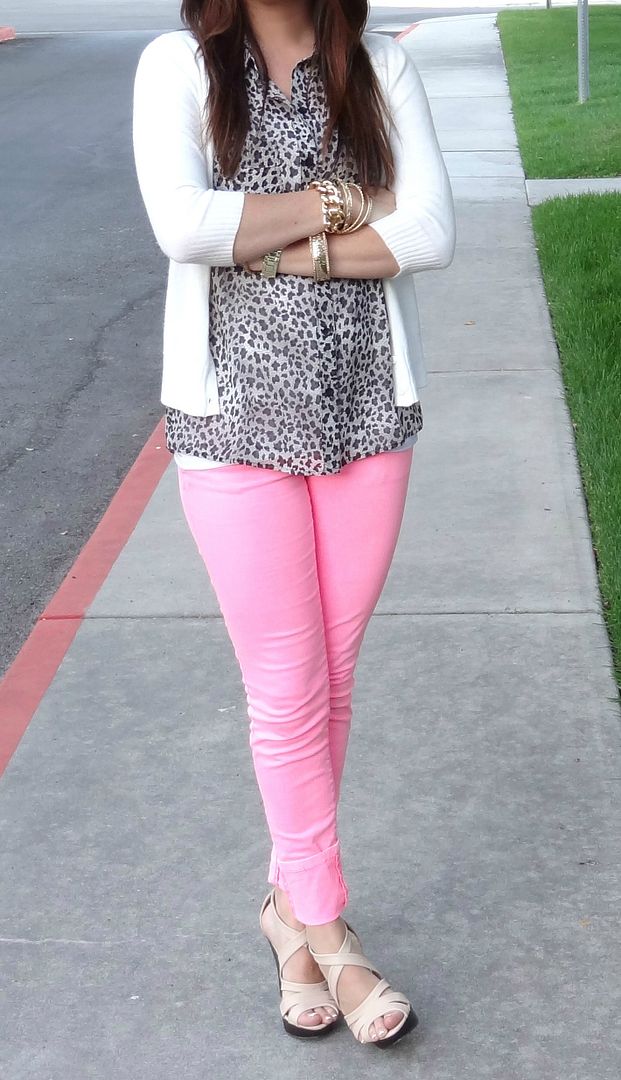 Jeans: Aeropostale($30)| Top: Forever 21($17.80)| Cardigan: Forever 21($12.80)| Bracelets: Forever 21(all under $10)| Shoes: Charlotte Russe($10)
Why spend $125 dollars on a pair of colored jeans when you can spend 30 on almost the exact same color? I usually never shop at Aeropostale, I think I have like 3 things from there total, mostly because it just seems like a pre-teen store, but I was walking by and saw those on the display right in the front of the store, so I stopped in, and actually loved the way they fit! They are out of them online, but they may still be in stores. They also have a neon light orange, a neon mint, and I think a blue? The girls at the store told me to get 2 sizes smaller than my normal size because they loosen up a lot. I was skeptical because they were pretty tight and so I only went down one size. I wore them around for a couple hours the next day and ended up going back in an exchanging them for 2 sizes smaller just like they told me because they loosened up so much. So if you do get these, PLEASE get 2 sizes smaller, they will be wicked tight at first, but I promise, once they loosen up, you will be glad you got smaller.
can I also say how much I love this cheetah print top from Forever 21? I don't hide my love for all things cheetah, and this top is perfect in every way! I love the way it fits, its a light material, and its super long! I can't get enough of it, I seriously have been wearing it back to back more times than I am willing to admit. If you want to buy it, click
HERE
.
Hope everyone is having an amazing Thursday, and don't forget to enter the giveaway if you haven't already! Click
here
to enter! The giveaway ends on the 24th at midnight! Good Luck!
oh yes and remember the new site is coming soon, so keep your eyes peeled!!!